The Lightning Dice Live Game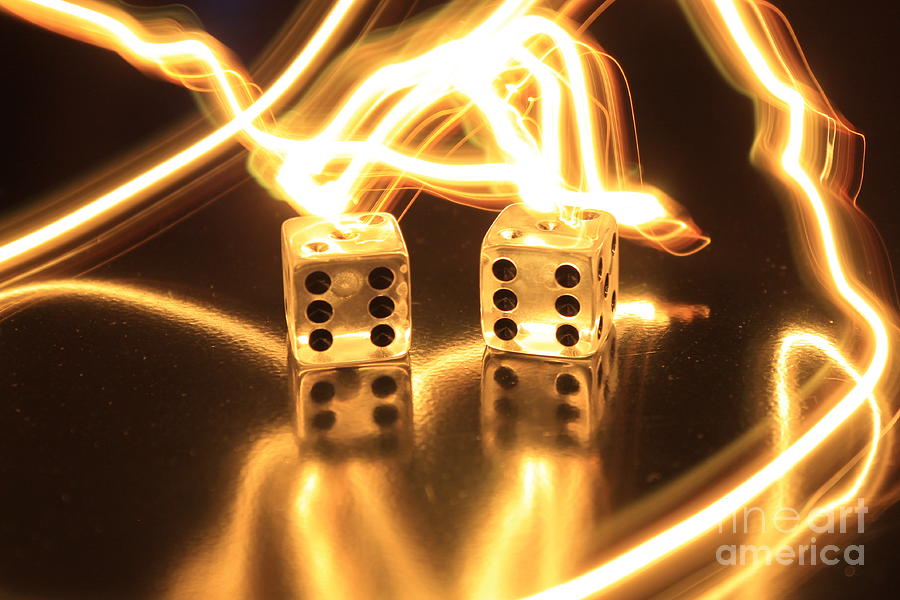 Have you seen the latest release from Evolution Gaming? Lightning Dice is the latest game released and is part of their revolutionary Lightning brand. The game itself brings a lot of excitement and is very easy to play. The main objective of this live game is to predict the value of 3 dice. So what makes this game extra special? Each round you have a chance of hitting the lightning multiplier which multiplies your bet. We will take you through every aspect of this new game in this Lightning Dice review
How does Lightning Dice work
This studio game has an unlimited amount of players that can join the table. When entering the table, you should not expect a standard down to earth dice game. As most other casino games, you will play Lightning Dice per round. A game round in this game typically lasts for 50 seconds and as stated before, the main objective the Lightning Dice live game is to predict the the value of 3 dice.
How to play Lightning Dice
Playing the game and enjoying the fun is easy. When the game round starts you have the possibility to bet on 16 different values. When you have placed your bet and the betting time ends the croupier will place 3 dice on top of the Lightning Tower. Shortly after placing the dice on top of the tower the exciting and electrifying multipliers will appear on one or several betting numbers.
If you are lucky enough the multipliers have landed on the numbers where you placed your chips. A few seconds later the lightning dice croupier will pull the lever which makes the dice at the top of the lightning tower drop. During a few seconds the dice will make their way down the lightning tower, taking their path through a number of physical obstacles. This makes the game rounds of lightning dice always be and fair and 100 percent random!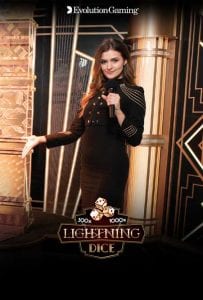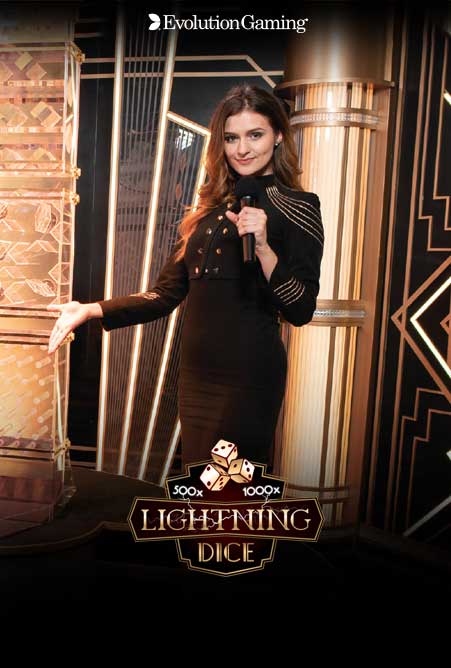 The 1000x Multiplier
You read correctly, in this game you are able to get multipliers up to 1000x. So how do you get the 1000x multiplier? The multiplier is referred to as the "lightning multiplier" and you can get the 1000x multiplier when you bet on 2 different numbers of the total 16 numbers. These numbers are total 3 or 18. So why these numbers? Simple reason is because the dice have the least chance of landing on total 3 or 18. This may seem unlikely, but does happen sometime. Imagine betting 1000 rupees on total 3 and winning 1 million rupees!
Play Lightning Roulette at Royal Panda
Royal Panda is known for housing the latest casino games from the most popular game providers. Lightning Dice has been available on Royal Panda since the start of the week and has been played by many pandas by now. If you didn't know already, Royal Panda welcome new players with a warm welcome. When signing up and making your first deposit you will receive a 100% deposit bonus up to 10 000 rupees. Take a stroll on the red carpet and enjoy a royal casino!
Relevant news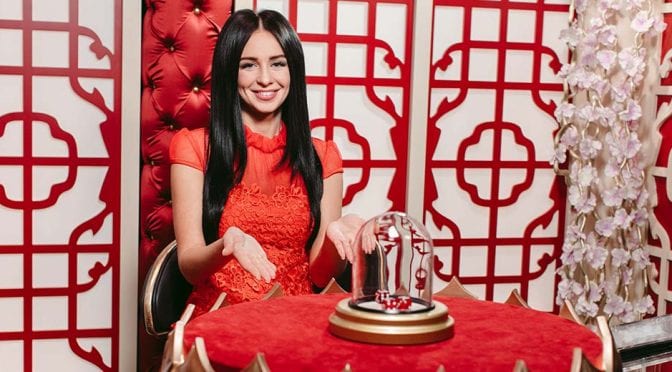 Super Sic Bo is Live!
Have you ever played Sic Bo before? It's a legendary game and we're happy to…
read more +