Why Use MuchBetter
You can find a variety of e-wallets and online payment tools that can offer functional and secure payment solutions. And each option offers you a convenient facility in completing all transactions. However, MuchBetter makes the process more flexible, convenient, and value-adding. Aside from a free-to-create account, MuchBetter simplifies your payment transactions. Through the use of the app, you no longer need to worry about redirects and passwords. You can confirm transactions using your device with one of the lowest fees instantly.
Also, MuchBetter rewards players for using the service. For every deposit worth $100 or its currency equivalent, the operator rewards the user with points. This works as a rewards program of the platform on top of the MuchBetter Gifting Program. Finally, MuchBetter offers a secure way of managing funds and sending payments. Your account is protected by device pairing, dynamic security codes, and Touch ID.
Mobile MuchBetter Casinos
Just like other e-wallets such as Skrill and Neteller in the business, MuchBetter is designed for a convenient and premium mobile casino experience. As an e-wallet that offers a smart way to pay, MuchBetter offers a mobile app that works for both iOS and Android devices. You need to download first the app and install this in your preferred device. This app is an important component in the MuchBetter payment experience since you will receive instant notifications after a deposit or withdrawal has been confirmed.
You can find several top-rated Indian casinos that support this facility. Before you sign up for an account, make sure to check out the available payment options and confirm if MuchBetter is part of the list.
Fees
With MuchBetter, customers can enjoy some of the lowest transaction fees in iGaming. Expect a free service if you're using bank transfers to fund your MuchBetter account. But if you're using credit and debit cards, Sofort or Giropay, then the fees to cover a range from 1.4 to 1.65%. If you're using different currencies to complete your transactions, you may be charged with conversion rates. This online payment platform uses the currency conversion rate of Mastercard to which the company adds 0.99% as a fee.
Support
MuchBetter is an award-winning online payment app that offers professional and some of the best services for customers. However, in case of problems, the company extends its hand to customers looking for answers and solutions. As part of its initiatives to connect with its users, the company maintains accounts on Twitter, Facebook, and LinkedIn. For other concerns and queries regarding the use of the account, customers can send an email to support@muchbetter.com.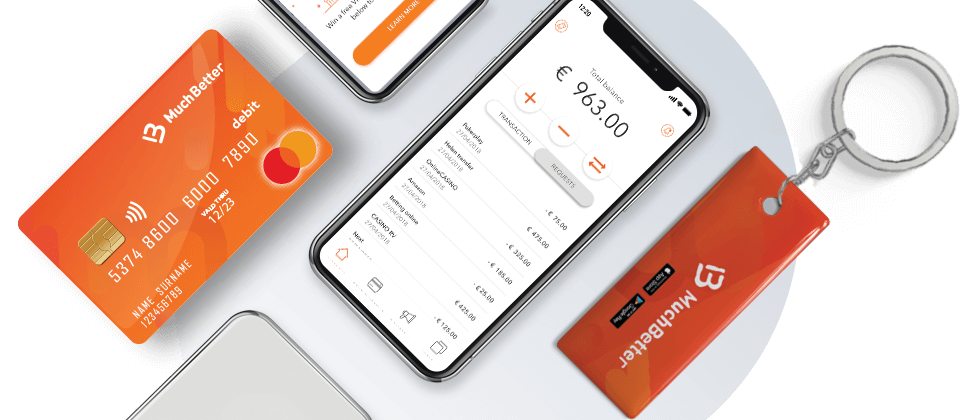 Advantages Using MuchBetter
As a leading e-wallet and payment solution, MuchBetter provides Indian customers with several advantages that can help enhance the gaming experience. MuchBetter is free and easy to use. You can enjoy a smart online payment experience in three simple steps: download, the app, create a free MuchBetter account and send payments instantly.
Also, MuchBetter is perfectly designed for online gambling. With the use of this payment facility, you can enjoy the lowest fees and higher deposit acceptance rates in the iGaming industry. Furthermore, customers can enjoy free MasterCard within EEA and faster transactions. All these services help make MuchBetter a reliable option when you want to manage your finances in online casinos.
MuchBetter App
There's an app available in case you want to complete your payments through MuchBetter. You can get the app for your IOS and Android devices. Once installed, you can create a free account online and use this in sending payments through the app.
Just like other e-wallet apps, the MuchBetter app allows a seamless way to complete payments. With its enhanced approach to providing a flexible and secure payment experience, the MuchBetter app is one of the most multi-awarded payment apps out there. The company earned the Mobile Payment Solution Award for 2019 from SBC Awards and The Most Innovative Mobile or Financial Payments Solutions for 2019 from the Emerging Payments Award.