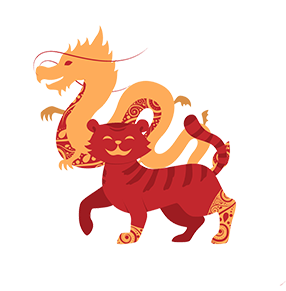 Dragon Tiger Online Guide
Dragon Tiger is often described as a close relative to Baccarat or Casino War. It is easy to see why because there are many similarities between the games. The game is now a popular choice for players with fans across Asia and right here in India as well.
Our playing guide will show you all the important rules to remember, the strategies that work best, and the facts around card counting. So, let's begin as we look at the Dragon Tiger game in more detail.
Play Dragon Tiger at these Top Casinos:
Casino
Pros
Bonus
Site

1.

LeoVegas

Easy Sign Up Process
Award-Winning Mobile Experience
Choice of welcome bonuses

Up to ₹80 000 in bonus!

Play Now

Read Review

Accept Rupees

2.

Betway

Accepts INR Payments
Ongoing promotions
Best Option for Sports Betting

100% match up to ₹2,500

Play Now

Read Review

Accept Rupees
What is Dragon Tiger?
Dragon Tiger is a fast-paced game. It has designed for one player and follows a simple set of rules. The game is a common choice for high-rollers, but it is also a game that casual low-stake players can enjoy as well. The rules are some of the most simple in the casino with two cards being dealt out and the player betting on which is higher – the Dragon or the Tiger. There are also other side betting options available including the Tie Bet and Suited Tie Bet. We will explain these and many other betting options later on in the playing guide.
Before we get into the rules and explain them in detail, let's describe the Dragon Tiger table and what you can expect when you first open the game.
You will have two card areas labelled Dragon and Tiger directly in front of the dealer with the deck of cards to the right. All the used cards are piled up on the left side. Your four main betting options are listed along the bottom of the game screen with Dragon, Tiger, Tie, and Suited Tie all available. Other betting options may be available but this will depend on the version you are playing.
As we mentioned at the start, this is a quick game and you can expect each betting round to take no longer than 20-25 seconds. You will also find a history of all the cards previously dealt in the bottom corner along with your balance and total bet cost.
How to Play the Dragon Tiger Game
The game uses a regular 52-card deck which is often dealt out from a standard blackjack shoe. So, just to confirm, there are no jokers or wilds or anything extra within the deck to think about. The aim of the game is to bet on which card will be higher and so the start of the game could not be any easier. It requires the player to place their bet on either the Dragon or Tiger and which they think will be higher. The other two options are the Tie and the Suited Tie bets.
Once your bet has been placed then the dealer will place two cards face up. One card for the Dragon and one card for the Tiger. It is worth mentioning here that all cards are based on their numerical value. This means that Kings are the highest and Aces are low. If you bet correctly and pick the highest card then you win the 1:1 payout. For those who are interested, then the house edge is set to 3.73% for the two Dragon and Tiger bets – more on the house edge later.
The Tie Bet Rules
The Tie selection can come with an 11:1 payout if you bet correctly. You would need both Dragon and Tiger cards to be of equal rank, but the suits of the cards do not have to match.
The Suited Tie is the same except for the fact that the suit of both cards needs to be the same. If you bet correctly on this selection then you can win a payout worth up to 50:1 in total.
Additionally, an important rule to remember in the game is based on if you bet on either the Dragon or Tiger betting options and it ends up being a Tie or Suited Tie. This would mean that half of your bet total for that round gets returned to your bankroll. Do keep in mind that there are 86,320 possibilities of each hand. About 6,448 of those possibilities are linked to a Tie which takes the house edge up to 32.77%. It's a big jump up and it shows that the sensible bets are with the two main options of Dragon and Tiger.
Variations of Dragon Tiger
Evolution Dragon Tiger
The best visual with a player-friendly layout. Ties are paid at 11:1 and it is 50:1 for the Suited Tie.
Playtech Dragon Tiger
A game with darker visuals and the Tie payout is slightly lower than Evolution with it being set to 10:1.
Ezugi Dragon Tiger
A traditional layout but the Tie bet only pays out at 8:1, so you win a lot less than the Evolution and Playtech versions.
XPG Dragon Tiger
A huge range of side betting options including the Odd/Even and Small/Big bets that payout at 3:1.
Dragon Tiger Game Strategy
There are only a few playing strategies for Dragon Tiger and this is because of the simple game rules. In other words, there is not much variation in how the game plays out. You will always have at least four betting options to choose from and the house edge shows where your money should be placed. So, let's look at the top strategies when playing Dragon Tiger:
Dragon or Tiger
The house edge of 3.73% is the lowest of all the bets in the game. It makes sense to put your money on either the Dragon or the Tiger bet.
Forget the Tie
A payout of up to 11:1 may look tempting, but you should take more notice of the 32.77% house edge. The Suited Tie is even less likely to happen.
Betting on Suits
If the Suit betting option is available then you can decide to count the suits throughout your betting session. If you notice that one suit has not appeared as often as the other three then you can think about betting on that suit.
Counting Cards
Counting cards is a popular strategy used by experienced players. The simple rules in Dragon Tiger make the counting process a lot easier as you track how many small and big cards appear throughout your gaming session.
Card counting is always a hot topic when it comes to casino card games, so let's look further into this strategy and how you can make the most of it when playing Dragon Tiger.
Dragon Tiger Card Counting
As we explained in the section above, Dragon Tiger is a game where you can attempt to use the "counting cards" strategy. The fact that only two cards are dealt during each betting round means that you can follow the counting process quite easily. The idea is that you count how many big and small cards appear and then base your bets accordingly.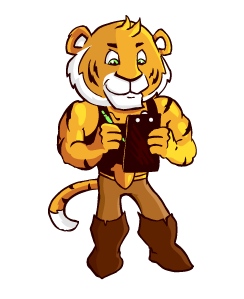 Furthermore, players should also count how many sevens appear. The seven-card is very important when betting on the additional proposition (side) bets. If the seven appears then it automatically results in you losing the bet. If you track how many sevens have already appeared then you can work out if you have a bigger chance of winning or not.
For example, the seven-card is not included in the Dragon/Tiger, Odd/Even, and Big/Small bets. Your bet will lose whenever the seven appears, so let us explain this in more detail:
Big Dragon and Tiger bets will win if an eight card or bigger appears. Seven or lower results in a losing bet.
Small Dragon and Tiger bets will win if a six card or smaller appears. Seven or higher results in a losing bet.
Dragon and Tiger Odd winning cards are A, 3, 5, 9, J, and K. The seven card is not included and your bet will lose if it appears.
Dragon Tiger Live Odds
If you are looking for the Dragon Tiger RTP then look no further. We have the details right here and it shows us the general return for each of the main betting options. These are based on the popular Evolution version of the game:
| | |
| --- | --- |
| Dragon Tiger Bet | RTP |
| Dragon/Tiger | 96.72% |
| Tie | 89.64% |
| Suited Tie | 86.02% |
Dragon Tiger is often linked to other similar games such as Baccarat and Casino War. So, it is worth looking at the RTPs of those games to give you a true comparison. Baccarat offers around 98% RTP for the two main Banker and Player bets with an 85% RTP for the Tie. As for Casino War, there are many game rules available, but the general RTP is calculated at around 97%.
You can see that Dragon Tiger is slightly less rewarding than both of these games with its main 96.72% RTP and 86-89% RTP for the Tie bets.
Dragon Tiger Payouts
See below for our full overview of the main Dragon Tiger payouts. These include the main betting options as well as several side bets that you can find in different versions of the game:
| | |
| --- | --- |
| Main Dragon Tiger Bets | Payout |
| Dragon | 1:1 |
| Tiger | 1:1 |
| Tie | 11:1 |
| Suited Tie | 50:1 |
| Other Side Bets | |
| Big or Small | 1:1 |
| Odd or Even | 1:1 |
| Red or Black | 1:1 |
| One Red & One Black | 1:1 |
| Suit | 3:1 |
| Two Red or Two Black | 3:1 |
History of Dragon Tiger
The dragon and the tiger have been used in East Asian art for thousands of years. So, it makes complete sense to learn that the Dragon Tiger casino card game originates from within Asia. As we mentioned at the start, the game actually originates from Cambodia. It is considered that the dragon and tiger are both completely different spirits, yet similar at the same time. The ongoing battle means that the two animals are destined to be mortal enemies for the rest of time. This conflict is what the game rules are based on, so will you bet on the dragon or the tiger to win?
FAQs:
Can I play Dragon Tiger online for free?
No, Dragon Tiger is a live casino game only and so there is no chance to practice for free. However, you can watch the game for free to understand how the betting rounds are played out.
Is playing online Dragon Tiger illegal?
Playing Dragon Tiger online is only illegal if you are located in any of the states where online gambling is illegal. We suggest that you check with the latest local laws near you to make sure.
Can I play Dragon Tiger at a casino online on mobile?
Yes, absolutely. You can play Dragon Tiger on mobile phones and tablets via many of the recommended casinos on our site. We even have a list of the top mobile casinos as well.
Where to play Dragon Tiger online?
We recommend the best casinos up at the top of this page. You may find slightly different game rules but sites such as Betway and Royal Panda are great options for Indian players.
Is online Dragon Tiger fair?
Yes, the game rules are simple and fair. We have listed the odds and house edge details above and it shows that betting on the Dragon and Tiger options are the best options for players.
Is Dragon Tiger casino game worth it?
Yes, if you enjoy fast-paced casino games then Dragon Tiger is perfect. The betting options are simple and winning streaks are also possible for lucky players.
How to beat online Dragon Tiger?
There is no 100% guaranteed way to beat the Dragon Tiger game. Our advice would be to stick to the lowest house edge options which are based on the Dragon and Tiger bets.