Responsible Gambling for Indian Players
Responsible gambling is the name given to a number of policies and conditions and applies to various stakeholders within the industry. The main purpose of a responsible gaming policy is to keep playing fun and to maintain a high standard of quality. In this responsible gambling guide, we will explain important options available to players in India and explain how different license jurisdictions deal with this important practice.
Play at the Safest Casinos in India
Casino
Pros
Bonus
Site

1.

LeoVegas

Easy Sign Up Process
Award-Winning Mobile Experience
Choice of welcome bonuses

Up to ₹80 000 in bonus!

Play Now

Read Review

Accept Rupees

2.

CampeonBet

Offers more than 5,000 Games
Mobile Casino
Mystery freespins box

140% up to 1 500€

Play Now

Read Review

Accept Rupees
What to Watch Out for When Gambling Online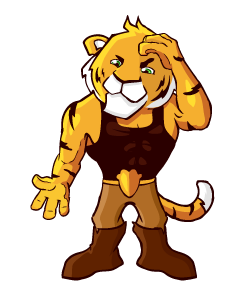 The online casino and sportsbook industry is designed to offer a fun and entertaining experience to players in India and around the world. Online games, such as video slots or Blackjack, are a form of amusement, such as watching a movie or playing a video game. Money wagered is payment for such a service, and any prizes won should just be considered to be a surprising bonus.
This is what gambling online is meant to be, and in many cases, it is so. However, responsible gaming policy came about as a result of a minority of players for whom gambling was no longer a fun experience.
Online casinos tackle the issue of responsible gambling in a number of ways. The following are the main priorities listed in most policy documents regarding responsible gaming online casino India.
Gambling Addiction
Whether eating chocolate or playing video games, most activities that bring enjoyment can become addictive. Online gambling is no different, so online casinos that take responsible gaming seriously have sought different ways to reduce the likelihood of gambling addiction.
Forward-thinking online casinos, such as LeoVegas and ComeOn utilise Artificial Intelligence (AI) in order to automatically detect players who show signs of gambling addiction. Through machine learning, AI can learn gaming patterns and player behaviours which lead to addiction and flag potential individuals to customer care. These computers can also communicate directly with the player, providing useful information and guidance to encourage responsible gaming.
Fair Gaming
An important aspect of responsible gambling for online operators is to offer an environment that is fair and transparent. Casinos have, historically, been viewed with skepticism regarding issues of fairness. Over the years, players have believed that certain Roulette wheels and slot machines were rigged, and this caused significant distrust in the industry.
With technology, casinos can reassure players that they are offering a fair gaming experience. They do this in a number of ways, including engaging independent test labs to try games out and verify that they are truly fair and random. Rizk Casino, for example, is RNG certified, guaranteeing an honest and totally random experience to players.
Blockchain and cryptocurrency technology has delivered an even better way to ensure fair gaming. Many Bitcoin casinos, including bitStarz, feature games that offer provably fair gaming. In this major step towards ultimate transparency, the casinos make the provably fair gambling algorithm public for anyone to test and scrutinize.
Underage Gambling
As part of their responsible gaming policy, licensed online casinos must ensure that all players are at or over the legal gambling age. With the exception of lotteries, India's law requires that all players are 21 and over in order to gamble legally.
Most online operators, such as Genesis Casino, are able to identify underage players during the signup, payments or verification processes. This online casino also carries out random age verification checks, including requiring documentation from partner payment providers.
It is important to note that underage gambling is a legal offence. Adults who have an online casino account need to ensure that any younger siblings or children do not have access to such accounts and are not around when casino games are being played.
Privacy
Web casinos are an attractive prize for cybercriminals since they hold personal details and funds. Operators find themselves in a constant struggle to implement the latest security features in order to protect themselves and their players.
Casumo is an example of an online casino that takes privacy concerns seriously. This top casino in India utilises SSL encryption in order to transmit any form of data. In addition, financial transactions are protected by PCI-compliant processes.
Casino Frauds
In order to ensure that casino accounts are only being used for storing funds for playing, online operators carry out random and structured checks continually.
Money laundering is a major concern for online casinos and regulators, which is why casinos such as Bons require players to have a fully verified account prior to making any withdrawals.
Whilst many players might view account verification as an extra hassle, its purpose is to combat money laundering and greatly reduce the risk of casino frauds. The result is a safer environment in which players can have fun.
Casino Security
Web casinos are continually updating their systems and I.T. infrastructure in order to defend themselves against the challenges of tomorrow. Casino security is a broad topic and an important part of responsible gaming since it is the primary responsibility of the operator to keep players safe and their information protected.
MGA vs Curacao Licensed Casinos
Two of the world's biggest online casino license givers are the Malta Gaming Authority (MGA) and the Curacao Gaming Control Board. Most regulated online casinos in India are licensed by either one of these two jurisdictions. However, the responsible gambling requirements of either authority vary significantly.
The MGA demands compliance to a much broader list of requirements. For example, offering voluntary limits, self-assessment questionnaires, and self-exclusion options is a requirement for MGA-licensed operators, but is not for Curacao-licensed ones. Nevertheless, given the importance of responsible gaming, many Curacao-licensed casinos, including Campeonbet, implement these features even though they are not a requirement.
Both the MGA and Curacao authorities require that online operators take steps to reduce fraud and improve security.
In the case of complaints, the MGA invites players to contact it directly with details of the issue. Whilst the Curacao authority can also be contacted in the case of problems, the process is generally slower and less effective.
Different Limits that Casinos Offer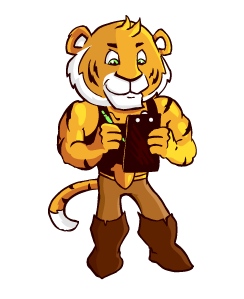 In order to support responsible gaming, most online casinos in India provide a number of voluntary limits. These limits help players to stay in control of their entertainment by limiting the time or funds dedicated towards gaming. The best online casinos in India offer all of these limits:
Session Limits: Sets the maximum amount of time you can play each day.
Deposit Limits: You can set the maximum deposit amount allowed per day, week, and month.
Loss Limits: Set the maximum limit of wager losses per day or week.
Wagering Limits: Set the maximum amount you can wager per day or week, irrespective of the result.
These limits can be changed, but most changes could take up to 72 hours to activate. This delay is done in order to reduce the likelihood of rash decisions. In addition to these limits, most online casinos let you temporarily block your account for a certain number of weeks or months. You can also choose to close your account anytime.
Gambling Addiction Symptoms
Gambling addiction is best described as an uncontrollable urge to gamble even though doing this will have a negative effect on the player or loved ones. Just like all other forms of addiction, this is a mental impairment which is difficult to treat without professional assistance. However, just like other illnesses, it can be identified through its signs and symptoms. These include:
Constantly thinking of, or mentioning gambling, as well as planning ways to get hold of more money to gamble.
Requiring an ever greater amount of money in order to get the same rush of adrenaline experienced at the beginning.
Trying to manage your own gambling or stop it completely, without success.
Spending any significant amount of time away from gambling causes stress and irritability.
Using gambling as a means to escape personal problems, including depression and anxiety.
Sacrificing significant relationships, including jobs or partners, in order to have more time to gamble.
Chasing losses lost in previous gambling sessions.
Asking friends and family for money to help fund gambling habits or to cover previous losses.
Breaking the law, such as through fraud or theft, in order to gamble.
The above list is not exhaustive, and different players might show other signs or none at all. When the addiction has just started, signs may only be visible by a player's closest friends or family members. If there is ever any doubt that a player might be suffering from some form of gambling addiction, loved ones should communicate with him/her without being judgemental or angry.
Myths Versus Facts of Problematic Gambling
In the following section, we hope to clarify certain myths about problematic gaming and provide more accurate facts.
"You need to gamble daily to have a gambling problem" – The truth is that gambling can become problematic at any point. For some time, you might be able to control your gambling, but if you're not able to stop whenever you want, then there is a sign of possible addiction.
"You should always help a gambler pay his gambling debts" – If someone you care for asks you to loan them money to pay off their gambling debts, then you have a very likely case of gambling addiction. If you pay off their gambling debts this time, without solving the root problem, they will simply ask you or someone else again next time.
"You can only get addicted to gambling if you're undisciplined" – Staying in control of your playing habits can certainly help to reduce the likelihood of gambling addiction, but there is no guarantee.
"You can't get addicted to gambling if you are well-off and money isn't a problem" – Addiction is a mental illness, not a social status. It doesn't matter how much money you have or don't have. Richer people might take longer to realise their problem, but if left untreated, no amount of wealth alone can solve it.
Casinos want you to get addicted – From reputational damage to loss of customers and the potential loss of the operating license in extreme cases, there are numerous reasons why reputable casinos do not want their players to get addicted.
Gambling addiction will never let you enjoy gambling again – This depends very much on the particular individual and the advice provided by professionals.
Problem gambling is easy to notice – In fact, this type of addiction is sometimes referred to as the hidden addiction, simply because it can be so difficult to detect. Many people suffering from gambling addiction are in denial and can be very difficult to talk to.
Helping Yourself for a Gambling Problem
At the first signs or symptoms of problematic gaming you should take immediate steps to protect yourself. These steps should include:
Self-admission – the first step with any addiction is to admit that you have a problem.
Reach out – consider joining an addiction support group so that you do not feel alone and can help and be helped by others in a similar situation to you.
Communicate – don't be afraid to trust your closest relatives or friends with your problem.
Distract yourself – it is much easier not to be tempted to gamble if you're doing another stimulating activity, such as a sport or hobby.
Limit temptation – try to stay away from screens, including your mobile phone.
Set casino limits – in addition to the limits we mentioned earlier, you can instruct most online casinos in India to block any promotional communication with you.
Consider your options – reflect on whether the problem has gotten to a point where it is better to stop gambling altogether.
Even after having done the above, you may require additional assistance provided by a professional. GamCare and Gamblers Anonymous India are two organisations worth getting in touch with in order to find the right help that you require.
How to Start Making Better Choices
Having the right mentality when gambling can help ensure that it does not become a problem. There are several steps you can take in order to limit the attraction and effect of online casinos and sportsbooks. Whether you've recovered from gambling addiction or simply wish to protect yourself from ever getting this illness, following these tips can help you enjoy gambling along with other forms of entertainment.
Planning – Always plan the time and budget of your gambling session ahead of time and make use of casino limits to control your gambling.
Energy – Assess your energy levels to ensure that you are in the right mind to gamble. If you're too tired to drive, then you're too tired to gamble.
Exercise – Include exercise, preferably outdoors, in your daily or weekly routine in order to relax your mind.
Interests – Whilst gambling can be a hobby, it shouldn't be your only hobby, so introduce other activities in your day, such as cooking, reading, and gardening.
Awareness – Admit to yourself that the temptation to gamble might come at any moment, so you should have a plan in order to fight any cravings, such as by going for a walk.
If you've suffered from gambling addiction in the past, you are statistically likely to relapse within 6-12 months. By learning to anticipate and cope with cravings and desires, you will be much better prepared to handle temptation when it shows up. Past gambling addicts are much more likely to relapse if they are depressed or anxious or have financial or family difficulties. Since these situations can occur suddenly, you should seek professional help immediately in order to avoid the risk of relapsing.
Alternatives to Gambling and Why You Should Consider Them
If you're recovering from gambling addiction or simply want a break from online casinos, you could consider the following alternatives:
| | |
| --- | --- |
| Why do you gamble? | What can you do instead? |
| Thrills and fun. | Outdoor activities, particularly ones known for providing adrenaline rushes, such as paragliding, surfing, or boxing. |
| To get rich. | If you're looking for a better-paying job, consider attending evening classes or online courses. If you are in financial trouble, seek assistance from an charity in your area. |
| Not to feel alone. | Volunteer with charities with causes which are close to your heart or connect with groups who share your hobbies or passions. |
| To do something. | Seek new hobbies or rediscover old ones. Connect with friends and family members over a coffee or tea. |
| An easy way to de-stress after a busy day. | Nothing de-stresses you more than meditation and exercise. 15 minutes is all it takes to start feeling more relaxed. |
| Not to dwell on personal problems. | Speak to loved ones and, if needed, seek professional help. A few sessions may be all you need to improve any negative feelings. |
Where to Find Help if you need it
Online casinos in India normally provide self-assessment questionnaires and other useful information to support responsible gaming and help you keep playing fun. However, it may be the case that you need additional assistance or guidance.
There are several professional and voluntary organisations designed to support responsible gaming. You will likely find links to them on the respective pages at most online casinos. Some of the most popular ones are:
| | | |
| --- | --- | --- |
| Organisation Name | Services Offered | Link |
| Gamblers Anonymous India | A supportive community of past and present gambling addicts who are ready to help each other to recover and not relapse. | No website. Can be contacted on Hotline Number: (+91) 8826904945. |
| Gambling Therapy | Online practical support for gambling problems in English. | https://www.gamblingtherapy.org/ |
| Arpita Foundation | Free counselling on personal and psychological issues. | http://arpitafoundation.org/about.html |
| Contribute for a Good Cause (COOJ) Foundation | Provides guidance to spot and cope with addiction and other personal difficulties. Also provides suicide-precention support. | https://cooj.co.in |
| Responsible Gaming Foundation (RGF) | An online service aimed to reduce the consequences of problem gambling. | https://www.rgf.org.mt/ |
| Disha Trust | Offering free financial advice and credit counselling. | http://www.dishafc.org |
| Moneylife Foundation | Offers financial guidance with particular attention to credit. | https://www.mlfoundation.in |
You might also want to consider blocking access to all online casinos by downloading appropriate software, such as GamBlock (http://www.gamblock.com/).
FAQs
What is responsible gambling?
Responsible gaming or responsible gambling is the term given to an industry-wide approach towards safer and fair gambling. This policy is adopted by most online casinos to help keep playing fun and protect players and operators from external threats and fraud.
What does responsible gambling mean?
Responsible gambling is a list of initiatives taken by casino operators, licensing authorities, and other industry stakeholders in order to protect players and keep gaming fun.
What are the consequences of gambling?
Gambling is a form of entertainment and its main purpose is enjoyment. However, if players use gambling to seek financial income or don't know how to properly manage their time and funds, gambling can turn into an addiction. This is why responsible gaming is so important for online casino and sportsbook users.
Why is responsible gaming important?
Playing responsibly can help protect players from the risks of gambling, including addiction.
Who is responsible gaming for?
Responsible gaming is in place to protect both players and operators from a range of threats, including addiction, fraud, and cyberattacks.