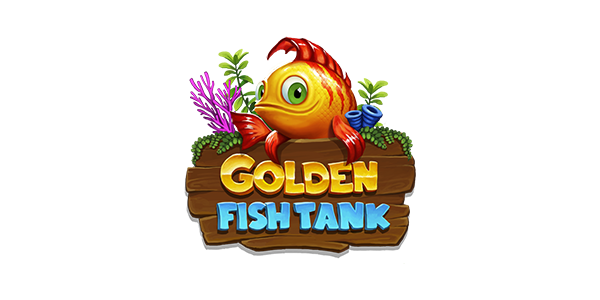 Golden Fish Tank
The Golden Fish Tank slot by Yggdrasil Gaming takes you into the sea's depths to discover an underwater paradise. Thanks to its ocean-inspired slot game, appreciating the colours and the seas' wonders is made fun and simple.
Officially launched last February 1, 2016, this Yggdrasil Gaming slot presentation is a refreshing addition to the studio's growing portfolio. In this game, you are presented with a refreshing treat to the senses with familiar symbols on the reels. For action, Golden Fish Tank slot game comes with a free spins mode, the Golden Bet, and a jackpot worth 50,000 coins.
About the Game
Golden Fish Tank slot is a popular game from Yggdrasil Gaming and for the right reasons. When you open this game in free play or real money version, you will instantly notice the uniqueness of the theme and the publisher's intent to create a compelling slot game to play. There are no visible sections or lines for the reels that will separate the symbols. Instead, this game presents the aquatic animals in a 3 by 5 configuration. You can start collecting wins if you can line up at least 3 symbols from left to right. Aside from the colorful fishes and visuals, this game also uses a piece of uplifting music that can accompany your every spin for the prizes.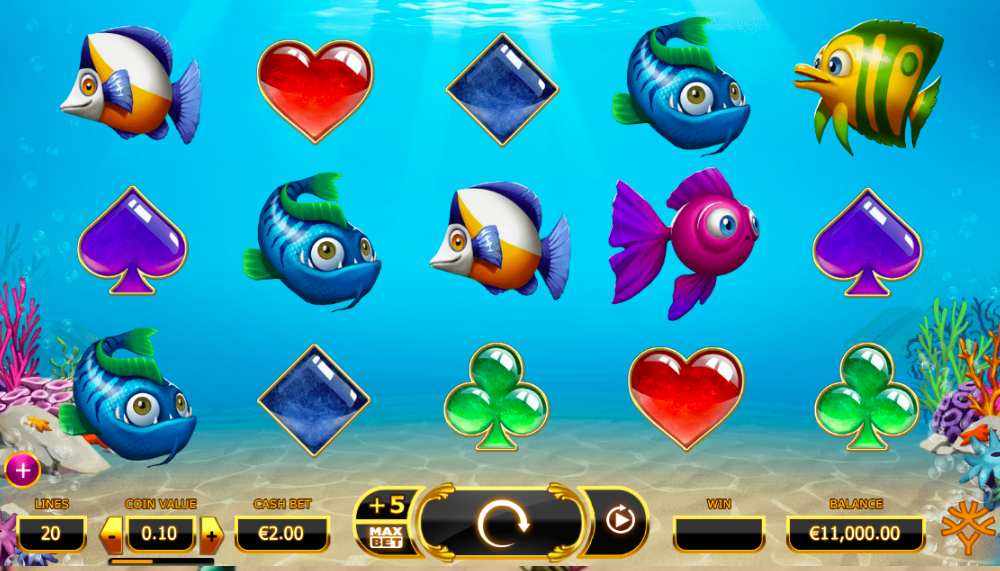 Pros
Fun and colorful slot
Higher RTP with golden bet
Bonus game with feature picks
Cons
Slot Game Bonus Features
In this exciting game from Yggdrasil Gaming, players are transported to the seas and discover its wealth and beauty. On the reels, players will notice the aquatic symbols as they float around in the 5-reel slot configuration. You will find 8 regular symbols on the playing grid, and instant wins start when you land at least 3 identical symbols.
More than the visuals and colours, this game is best known for its bonus features. The entertainment starts when you unlock the free spins mode. When it happens, 18 objects will float on the screen. Players are then challenged to pick from this set of symbols. Each object hides a certain feature or bonus which can offer rewards for the players. Aside from the colourful free spins mode, players are also presented with a Golden Bet feature that makes this Yggdrasil game more exciting.
Wilds
This game comes with a fun wild symbol which can boost your winning combination. The symbol is designed to substitute for other symbols except for the free spins symbols on the reels to create a winning combination. It can replace the highest winning combination from left to right as a high-paying symbol of the game.
Scatters
The scatters in the game come in the form of free spins symbols. The colourful fish act with the word 'Free Spins' act as the in-game scatter. In Golden Fish Tank slot, you will need at least three scatters to activate the bonus round. The biggest free spins reward comes when you land 3 scatters on the reels. You can expect a bigger prize package if you will activate the Max Bet feature of the game. Once you choose this feature, the game will offer you an extra chance to unlock a feature once the free spins mode has been activated.
Golden Fish Tank Free Spins
This slot game is best known for its lucrative free spins bonus. You can activate this bonus round by landing at least 3 scatters on reels. Collect 3, 4, and 5 scatters on the reels to earn 6, 8, and 10 free spins. In Golden Fish Tank, the free spins round offers players with feature picks. The number of feature picks will depend on the number of scatters that land on the reels.
If you get 3 scatters on the reel, this game will award you with 3 feature picks. In this bonus round, you have a chance to unlock a prize. Some of the features you can enjoy in the game are multipliers, extra free spins, and additional wilds. If you play the Max Bet feature, you will be given a chance to earn an extra pick and a chance to unlock an extra prize.
Golden Fish Tank on Mobile
Yggdrasil Gaming is committed to providing its players with games that can be played across devices. This is exactly what you can get if you decide to play the Golden Fish Tank slot game. Optimized for mobile gameplay, this slot game is playable across devices including iOS and Android devices. This game uses a 16:9 resolution and works perfectly with several devices, including iPhone, Samsung, and Nokia. Also, this casino game works in different languages. In short, the Golden Fish Tank slot from Yggdrasil promotes a truly satisfying experience for players.

Golden Fish Tank Jackpot
In this medium-volatility slot game, players are given several opportunities to score big winnings. For example, the Feature Picks of the game allow you to score different prizes, including free spins, multipliers, and additional wilds. But if you are looking for the best prize, watch out for the game's special symbols. You can increase your chances of earning these bonus prizes if you will activate the Max Bet feature. The game's wilds can offer you a top prize of up to 50,000 coins.
Our Verdict
Yggdrasil Gaming is known for its quality and colorful collection of slot games for premium gaming destinations. And the Golden Fish Tank is just one of the best titles from this popular software vendor. One of the best things about Golden Fish Tank is its theme which provides players with a refreshing way to spin the reels.
During our review of the game, we also love the free spins feature the Features Pick particularly. In the Features Pick, you are presented with several objects, and an object will hide a prize. If you are lucky enough to pick the special object, it can reveal bonus features like free spins, additional wilds, or multipliers. This game also comes with a Max Bet option which allows you to spend more on a spin. The game will reward you with an extra Features Pick when you activate the free spins mode in exchange.
Quick info
Release Date:
1 February, 2016