Rock Paper Scissors Live
Rock paper scissors is a fun game played all over the world. It is thought to have originated in China or Japan around the 17th century and eventually spread across the globe. This game has now been given an upgrade by BetGames, which has introduced it to the world of live casino games. In this Rock paper scissors live guide, we will introduce you to this casino variant and provide you with some helpful strategies to get you started.
Best Casinos to Play Rock Paper Scissors Live
Casino
Pros
Bonus
Site

1.

LeoVegas

Easy Sign Up Process
Award-Winning Mobile Experience
Choice of welcome bonuses

Up to ₹80 000 in bonus!

Play Now

Read Review

Accept Rupees
How do you Play Rock Paper Scissors Game Online?
BetGames are well known for creating live games which stand out from an otherwise crowded market. Games, such as rock paper scissors, are not normally associated with online casinos. However, his game provider has succeeded to combine the speed and simplicity of the game with the entertainment factor and potential payouts offered by online casinos.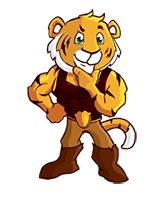 In essence, the goal of rock paper scissors by BetGames is the same as the original version we all played when we were children. Two players challenge each other to put forward one of three hands. A closed fist symbolises the rock, a closed hand with the index and middle finger out symbolises scissors, and an open hand symbolises paper. Rock beats scissors, scissors beats paper, and paper beats rock.
When you first load the BetGames rock paper scissors live game you will notice the is sitting at a table that is split down the middle. The left side has a silver cover, whilst the right side has a golden one. In this game, the dealer is your opponent, and his/her hand position is determined by a deck of cards. Instead of numbers and kings, these decks have a random mixture of rock, paper, and scissors images.
When a new round beings, the dealer brings out a freshly shuffled deck of cards. He/she then gives the deck another quick shuffle to make sure that the cards are truly random. The top card is then picked, passed onto a barcode reader for security purposes, and then placed faced up on the silver side. The same process is immediately repeated, with the second card placed face-up on the golden side.
Player Involvement
As a player, you have around 20 seconds in each round to place your wager. This is not a lot of time, so it is important that you are alert and careful, or you might miss your chance until the next round.
In order to play, you need to start by selecting the value of your wager using the pre-set amounts at the bottom of your screen. Next, you need to decide whether you are going to play on the silver side, gold side, or both. Each side has an identical triangle with three possible options, namely rock, paper, or scissors. By selecting one of these you are participating in the game.
As you will notice whilst playing, the environment around the live dealer and table is bare and clear. The studio has been designed in this way to help keep you focused and undistracted. This is important, given the very short wagering time available in each round. The only other two features of the studio is a close up image of the dealt cards on either side of the dealer and the last five dealer hands on both the silver and gold side.
Rock Paper Scissors Payouts
BetGames has introduced a twist to the classic game by offering two concurrent games in a single round. The silver side provides lower average payouts but a better return in case of a tie. On the other hand, the gold side provides a higher winner payout but a small return in case of a tie. Rock paper scissors payouts are best explained using the following table:
| | | |
| --- | --- | --- |
| Result | Silver Side Payout | Gold Side Payout |
| Player win | 1.85x | 2.5x |
| Tie | 1x | 0.35x |
| Player loss | 0x | 0x |
As an example, if you were to wager ₹100 on both the silver and gold sides and you won both sides, you would receive a total payout of (₹100 x 1.85 = ₹185) + (₹100 x 2.5 = ₹250) ₹435 with a ₹200 wager. However, if you place the same wager, but this time both hand tie, you would only get ₹135.
Rock Paper Scissors Online Strategy Guide
It is extremely difficult to have a successful rock paper scissors strategy due to the limited number of possible outcomes. The live game is even harder to prepare for since the dealer has no influence on the hands which you are playing against. In each round, the dealer changes the deck, using a completely new and reshuffled one.
What is important to keep in mind is that each round features two games. The first game is always played on the silver side, whereas the second is always played on the gold side. This means that on the gold side there is always one less possible card that can be dealt.
Part of your rock paper scissors online strategy should focus on whether you are after bigger payouts or longer playtime. The gold side offers the bigger winner returns, but also carries the risk of losing more of your wager. On the flip side, the silver side should allow you to play more rounds, but winning payouts will be smaller.
What to Keep in Mind
One of the attractive features of BetGames' rock paper scissors game is its simplicity and a limited number of possible outcomes. In fact, we have listed all possibilities hereunder for you to easily refer to them when you need to.
| | | |
| --- | --- | --- |
| Dealer | Player | Outcome |
| Rock | Rock | Tie |
| Rock | Paper | Player Win |
| Rock | Scissors | Dealer Win |
| Paper | Rock | Dealer Win |
| Paper | Paper | Tie |
| Paper | Scissors | Player Win |
| Scissors | Rock | Player Win |
| Scissors | Paper | Dealer Win |
| Scissors | Scissors | Tie |
Playing Rock Paper Scissors Card Game on Mobile
You can enjoy playing BetGames' rock paper scissors live online at several casinos in India. In order to start playing the game on the award-winning mobile casino, LeoVegas, all you need to do is:
Visit LeoVegas and create or log into your account.
Search for "rock paper scissors" by BetGames.tv.
Click on the game to start playing.
In addition to logging into the LeoVegas mobile-friendly website, you can download their Android or iOS application.
History of Rock Paper Scissors
Rock paper scissors has been around for centuries, and it appears to have originated in China or surrounding areas in the early 17th century. A similar version of the game was also played in Japan at around the same time. The game was very easy to play and popular amongst both children and adults.
By the start of the 20th century, the game spread to the Western world and was translated from Japanese to English. The hand positions in the Japanese version are slightly different, and paper is actually cloth.
It's not exactly clear what caused the transition from a childhood game to an online casino one. It is likely that BetGames took advantage of the fact that the game is already well-known, and that its simplicity and speed would make it more popular than classic card games, such as Poker or Blackjack.