Casino War Guide
Casino War is one of the simplest table games available at casinos. Created in 1993, this game is based upon the classic game of War. Available in both virtual and live formats, the Casino War card game has very few rules and can be played with little preparation.
In this guide, we will be introducing you to the Casino War online game. In addition to providing you with the main game rules and gameplay, we will provide Casino War tips to help you improve your overall performance.
Play Casino War at our Recommended Casinos
Casino
Pros
Bonus
Site

1.

Betway

Accepts INR Payments
Ongoing promotions
Best Option for Sports Betting

100% match up to ₹2,500

Play Now

Read Review

Accept Rupees

2.

Casino Z

Over 3,000 games available
24/7 live chat support
Supports INR & cryptocurrencies

Up to $1,500 + 150 free spins

Play Now

Read Review

Accept Rupees
What is Casino War?
Casino War is a card game that is played between a player and a dealer. Although there can be more players at the table, they are all competing against the dealer, not each other. Between six to 12 card decks are used and these are shuffled before each game.
This table game has two stages. Both stages are won by whoever has the highest-value card. You can only progress to the second stage if you tied in the first one. Rounds last just a few seconds, making Casino War a fast-paced and thrilling experience.
How to Play Casino War Game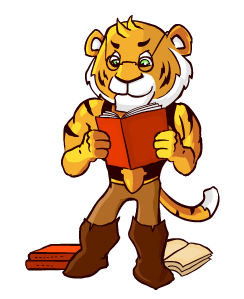 When you start a new round of Casino War you will see a table with a "Bet" and a "Tie" zone. At the bottom of your screen, you should be able to see various options, including ones to set the value of your wager. Once you place a wager, two options will appear, "Deal" and "Clear".
This is how you would normally play Casino War game:
Set the value of your wager and click on the "Bet" zone.
Decide if you wish to place an optional tie bet, in which case click on the "Tie" zone to place your wager there too.
If you've made a mistake in the wager, you can click on "Clear". However, if you're happy to proceed, click on "Deal".
The dealer or computer will draw two cards. The first is given to you and the second goes to the dealer. Both cards face upwards to quickly determine the outcome.
Whoever holds the highest-value card wins the game. If, however, the values are the same, a tie is marked. You can now choose whether to surrender or go to war. The Ace is the highest-value card in Casino War.
If you decide to surrender you will forfeit the game and receive half your main bet back. On the other hand, if you decide to go to war you must place another bet equal to your first one. At this point, the dealer will skip the next three cards in the deck and deal with another pair of cards. Once again, whoever has the highest-value card wins.
How to Win in Casino War
Just like the rules of the Casino War card game, the payouts are quite simple and straightforward. Understanding what you could potentially win can help you determine the value of each bet and whether it is worth betting on a tie. The following payouts are based on the standard version.
If the main bet is won during the first stage of the game, the payout is 1 is to 1.
When you place a tie wager and the result is a tie, the payout is 10 to 1.
Should you decide to go to war and win, the payout is 1 is to 1.
If the war round also results in a tie, then a payout of 2 to 1 is paid out.
As you can see from the payouts above, there are several ways to win in Casino War. In the following section of this guide, we will help you improve your performance by providing you with Casino War tips.
Casino War Variants
The above rules and payouts are based on the classic version of the Casino War card game. Although you will be able to find a few variants, these are quite rare since the standard game is sufficiently simple and rewarding.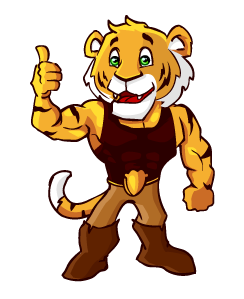 In most cases, variants feature the same gameplay but offer increased payouts in certain conditions. For example, some casinos will pay double or even triple your ante bet if you happen to tie twice. In such circumstances, the house edge can be reduced to just 1.24%.
Playing Casino War for Real Money
Certain card games, such as Texas Hold'em or Andar Bahar, have a variety of rules and combinations which require players to practice before playing with real money. Casino War game is different, however, since the game is so easy to learn and enjoy. It will probably only take you one round to understand how the game works, and if you read this Casino War Game guide till the end, you'll likely understand the entire game immediately.
Casino War Game Strategy Guide
Even a card game as simple as Casino War online can utilize a well-thought-out strategy. It is difficult to say how to win in Casino War since the game is random and unpredictable. Nevertheless, by following these Casino War tips you should be able to improve your overall performance.
Avoid the Tie Bet
Although the potential payout of getting a tie is certainly attractive, the odds of a payout are too low to make it worthwhile. Since the game uses a minimum of six decks, both player and dealer have a 46.3% chance of victory, leaving just 7.40% for a tie. Moreover, as soon as you place a tie bet, the house's edge rises to over 18.5%.
Never Surrender
If the first stage of the game ends in a tie, your choice should always be to go to war. Surrendering will result in the definite loss of half your wager, so there is certainly a no-win scenario with such a decision. By going to war, the house's edge is only 2.8%, and this means that you maintain an almost equal chance of winning as during the game's first stage.
Look out for the Ace
As you're playing round after round, keep an eye out for high cards, especially the Ace. If it has been a while since an Ace or King has appeared, then one will likely appear soon. It is, therefore, a good idea to raise your ante in order to maximise any potential upcoming win. Noticing and remembering which cards have appeared in previous rounds is a difficult task to manage, especially during the fast-paced game, but the better you get at it the more likely you are to register bigger payouts.
Place Smaller Wagers
There's no point in placing high-value wagers in the Casino War game since you'll only win what you bet if you're victorious. There's no special jackpot or bonus. Instead, place smaller wagers in order to enjoy the game and have a bankroll that lets you play numerous rounds. Every new round is an opportunity to win or lose, so it is important to remember that you are playing for fun and any win is just a bonus.
Know When to Stop
As with any online casino game, Casino War online is designed for entertaining players, not paying them. The house will always have an edge and, statistically speaking, you are more likely to lose money than win it. Before you start playing the Casino War game you should determine for how long you intend to play or how much you intend to wager in all. Once you have skipped either threshold, you should walk away and play another day.
Casino War Live Odds
The odds of Casino War Live match the ones of the virtual version. These are all based on the standard rules of the game which doesn't pay extra for a double tie and assumes that players will always go to war when able.
| | | | |
| --- | --- | --- | --- |
| Result | Payouts | Probability | Return |
| Win | 1 | 0.5027 | 0.5027 |
| Lose 1st bet | -1 | 0.4630 | -0.4630 |
| Lost war | -2 | 0.0342 | -0.0685 |
| Total | | 1.0000 | -0.0288 |
Based on the classic, six-deck game, the house's edge when a player surrenders is 3.70%. The house's edge in the case of a tie bet is 18.65%.
History of Casino War
Casino War was first patented in 1993 and began featuring in five land-based casinos in Nevada. The game was patented by Bet Technology, a relatively small company based in the same US State. Just 10 years after it began offering Casino War game to casinos, Bet Technology was acquired by Shuffle Master, a division of Scientific Games.
The game's simplicity and entertainment factor were the main reasons behind its success. Within a few years, it began featuring in online casinos as a virtual game. As its popularity grew further it was transformed into a live dealer game. Today, you can find a number of exciting Casino War Live games at Indian casinos, including ones with unique side bets or bonuses.
FAQs
Can I play Casino War online for free?
Yes, you can enjoy playing Casino War game at various online casinos for free. Due to its simple rules and fun gameplay, this game does not require any practise, and you can start playing with real money immediately.
Is playing online Casino War illegal?
Casino War is provided under license by Scientific Games, a game developer with vast experience in producing legal and safe games for online casinos. As a result, you can play Casino War legally in India without any worry.
Can I play Casino War at a casino online on mobile?
Yes, all the top online casinos in India featured on this page provide either a mobile app or mobile-friendly website which you can use to play this game.
Where to play Casino War online?
You can start playing Casino War online now on Betway and Casino Z.
Is online Casino War fair?
Yes, Casino War follows the strict rules of online casino games. Live versions of the game utilise machines to automatically shuffle cards, whereby virtual versions make use of a random number generator to ensure fairness.
Is Casino War casino game worth it? 
Like any other online casino game, Casino War is designed to be fun and entertaining. Since it does not require any prior knowledge, you can start playing it with real money right now.
How to beat online Casino War?
There is no way to guarantee a win on Casino War. However, by reading our guide you will be able to learn some helpful tips and tricks.
Can you player count cards?
Due to the equal possible outcome of the game, Casino War card counting is not really possible. The best that you can do to improve your odds is to keep track of high-value cards and try to predict when the next one will be dealt.