IMPS Payment Guide
IMPS stands for "Immediate Payment Service" and it is a popular online payment method used by millions of Indians on a day-to-day basis. It has also been a common choice when moving money to and from online casinos in recent years. IMPS payments are managed by the National Payments Corporation of India (NPCI), and this fact makes it reliable and trustworthy.
IMPS technology is not something you may have heard of before because it is hidden behind popular payment apps such as Google Pay and PayTM. However, it has become an important part of the online casino environment in India. The decision to play at IMPS casino sites has a lot to do with the high level of security and the quick transactions that it provides to players.
Read on as we explain all about IMPS and how you can benefit from making fast and cost-effective deposits and withdrawals at your favourite online casino sites.
Casino
Pros
Bonus
Site

1.

Casumo

Award winner "Best Online Operator" in 2020
Supports INR Payments
Unique Reward Progression System

Deposit ₹1,000 to get ₹2,000 in Bonus!

Play Now

Read Review

Accept Rupees
What is IMPS?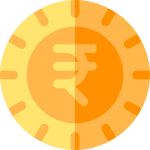 IMPS payments allow you to make direct transactions using Indian Rupees. Funding your online casino accounts is one of the most important elements of your gaming journey. You want to be able to trust the payment method and ensure that your hard-earned money is secure when you request a deposit or withdrawal.
The sophisticated security element of IMPS is one of the leading reasons behind why it has been so popular. You do not need to worry about currency conversion fees or any safety issues because this is all managed and processed in India by the trusted NPCI. As a result of IMPS, Indian players are now taking advantage of minimal fees and fast online transactions.
The History of IMPS
IMPS was an initial payment project between four of the central Indian banks and this was launched across the nation at the end of 2010. The instant success soon attracted a large number of other banks who wanted to join the project as well. The RBI (Reserve Bank of India) was the main regulator and due to IMPS targeting the nation as a whole, this was a project that needed to thrive and so getting numbers on board was essential to the overall success.
The current infrastructure is home to over 200 banks and there are over 200 million IMPS payments processed every month. Competition from similar payment services such as RTGS and NEFT came and went, but IMPS stood firm and it is still seen as a huge success to this very day. The advantages that IMPS payments bring to online casino players are clear. The minimal fees, the 100% trust, and the ability to bank directly with INR has been a huge benefit for everyone and even the latest UPI payment technology is based on IMPS.
The modernization of online payments via IMPS technology has given players more freedom when playing at online casinos. We expect that IMPS will continue to thrive across India for many years to come with more and more players taking advantage of local INR payments and its reliable, instant banking service.
How Do IMPS Payments Work?
IMPS payments work via digital transactions and it is very easy to understand and follow once you have completed the process once. It uses NEFT technology (National Electronic Funds Transfer) to transfer money quickly and securely from one user to another user via mobile banking apps or net banking services. In this case, you would be using IMPS to deposit and withdraw money at an online casino that allows IMPS or Net Banking options.
The one important fact to be aware of here is that both you and the online casino must have Indian bank accounts for this to work. This means that it is not a widely accepted payment method at international online casinos due to the complications around obtaining local Indian bank details. Therefore, you will need to ensure that your casino of choice is capable of making IMPS transactions – we will list a few of the main IMPS-friendly casino brands later on.
Getting started with IMPS is a simple process, see below for our quick step-by-step guide:
Activate the mobile IMPS service on your bank account
Receive your unique MMID number – Mobile Money Identifier
Add your Aadhaar card number, your bank details and the MMID
You will now be ready to start using IMPS payments online
The Features of IMPS Payments
Top-Rated Security – It is designed by the NPCI, so you can bank with complete peace of mind and 100% trust.
Instant Transactions – Money is sent instantly via several available methods to suit your personal requirements.
24/7 Access – Easily send and receive money throughout the year no matter what day or time it is.
Cost Saving – All transactions are managed within India and so there are no large currency conversion fees to worry about.
Popular payment methods you can use with IMPS Payments
You have a long list of options when using IMPS payments and some of the most popular options in India are the PayTM, Google Pay and PhonePe apps. We understand that all players have their own specific needs and some players prefer third-party apps and others prefer to use the app of their own bank. The choice is yours and you can find some of the popular options available to Indians when sending and receiving IMPS payments below:
Google Pay
PayTM
PhonePe
ICICI iMobile
HDFC Mobile Banking
M-Connect Plus
Kotak-811 & Mobile
CANDI
PNB ONE
Allahabad Mobile
Union Selfie & mPassbook
Why use IMPS?
IMPS payments quickly became a popular choice across India, with its trust and convenience factors paving the way for quick online transactions. Some of the bigger online casinos that accept Indian players quickly integrated this payment method because it gave the local players what they had always wanted, which is a quick transaction using the local currency.
The removal of annoying currency conversion fees was a huge benefit for players, and IMPS soon became one of the common payment methods at online casino sites. The extra benefit is that IMPS can be used during your everyday life as well, so this particular payment has now become an extremely convenient way for Indians to move money around online.
Advantages
Speed: IMPS payment ensures swift transactions, allowing instant deposits and withdrawals in online gambling through mobile IMPS payment.
Accessibility: With IMPS payment, users from various banks can join in, and mobile IMPS payment enhances convenience for those on the go.
Security: IMPS payment incorporates robust safety features, and mobile IMPS payment ensures secure transactions even via smartphones.
Convenience: IMPS payment is accessible 24/7, and mobile IMPS payment allows gamers to play anytime, anywhere.
Cost-Effectiveness: Both IMPS payment and mobile IMPS payment offer low transaction fees, making it a wallet-friendly choice for online gamblers in India.
Disadvantages
Network Issues: IMPS can face network issues leading to transaction delays.
Awareness: Limited awareness of IMPS may hinder accessibility for some players.
Fees
One of the biggest advantages that IMPS payment brings to online casino players in India is the reduced fees. Many other payment methods come with excessive fees that reduce your playing balance as well as the winnings that you withdraw. Casinos will rarely add on any fees, but it is worth double-checking with both the casino and your bank to find out if they do. The fees will be small if they are included, and you will barely notice them as you deposit and withdraw your money. In summary, using IMPS allows you to keep more of your winnings which is something that we all want when playing online casino games.
IMPS Fees Guide
₹2.5 excluding GST for a deposit transaction up to ₹10,000
₹5 excluding GST for a deposit transaction between ₹10,000 and ₹1,000,000
₹15 excluding GST for a deposit transaction between ₹1,000,000 and ₹2,000,000
Indian Banks that Allow for IMPS
IMPS is a nationwide product, and there are many commercial, district, and cooperative banks that have integrated the service onto their platform so far. See below for our comprehensive list, although you can expect more to banks to follow due to the huge popularity that IMPS technology has across India.
Andhra Bank
Allahabad Bank
Adarsh Co-Operative Bank Ltd.
Axis Bank
Bandhan Bank Ltd.
Bank of India
Bank of Baroda
Bassein Catholic Co-op Bank
Bank of Maharashtra
Canara Bank
BNP Paribas
Central Bank of India
Catholic Syrian Bank
City Union Bank
Citibank
Cosmos Co-operative Bank
Corporation Bank
Development Bank of Singapore
Dena Bank
Dhanalakshmi Bank
Development Credit Bank
Federal Bank
Dombivli Nagarik Sahakari Bank
HSBC
HDFC Bank
IDBI Bank
ICICI Bank
Indian Overseas Bank
Indian Bank
ING Vysya Bank
IndusInd Bank
Janata Sahakari Bank, Pune
Jammu & Kashmir Bank
Karur Vysya Bank
Karnataka Bank
Kerala Gramin Bank
Lakshmi Vilas Bank
Kotak Mahindra Bank
Nainital Bank
Mehsana Urban Co-operative Bank
NKGSB Co-operative Bank
Pragathi Krishna Gramin Bank
Oriental Bank of Commerce
Punjab and Sind Bank
Punjab and Maharashtra Co-op Bank
Rajkot Nagrik Sahkari Bank Ltd
Punjab National Bank
Saraswat Bank
RBL Bank
Standard Chartered Bank
South Indian Bank
State Bank of India
Syndicate Bank
Thane Janata Sahakari Bank
Tamilnad Mercantile Bank
The A.P Mahesh Urban Co-op Bank
UCO Bank
The Greater Bombay Co-op Bank
Union Bank of India
Vijaya Bank
United Bank of India
Yes Bank
How Does IMPS Work With Online Casinos 2021?
Online casinos have become a lot more accessible in recent years, and the improvement of payment methods has been one of the biggest factors behind this. Funding online casino accounts always used to be a difficult process for those with Rupees in their banks. Excessive fees when converting into other currencies and then additional fees when converting back to Rupees to retrieve any winnings was always a costly process.
The arrival of IMPS changed all of that, and it gave India the chance to make payments to online casino sites with its own local currency. Many of the big online casino brands quickly noted this change, and they now provide Indians with the chance to the bank via IMPS. This has been a huge positive for both the players and the casinos because. Players get much better value for their money, and casinos get happier customers on their sites.
Online casinos such as 10Cric and 1xBet Casino provide IMPS, which means that you can deposit and start playing in just a few moments. IMPS deposits and withdrawals are made instantly, however, the banking team still needs to confirm each payment, but you do not need to worry as this rarely takes more than 30 minutes. It is not quite as streamlined as the modern UPI method, but the advantages are clear for all players who end up using IMPS.
How to Deposit with IMPS?
Depositing your Rupees into an IMPS casino is a simple process providing that you have already activated the service with your bank. If you have not yet done this, check out our quick step-by-step process further up the page. It does not take long, and once you activate the service, you will be fully prepared to use IMPS online.
To make a deposit at your casino, head to the banking page and choose the IMPS or Net Banking option – both provide the same type of payment method. You will be given the casino's bank details which you can then use to transfer money across from your own bank. Head to your bank and process the transfer using the correct details and then click back to the casino to confirm the deposit amount and add the unique transaction ID.
IMPS mobile payments using the MMID number are quicker, but it is rare to find online casinos that provide this particular service. However, once you have made a successful IMPS transfer then you will see just how simple and convenient it can be for you.
How to Make a Withdrawal with IMPS?
IMPS payments work both ways, and so that means you can withdraw your winnings just as easily as you can make a deposit. We have talked about the speed of IMPS deposits, but IMPS withdrawals can often take anywhere from 24-72 hours. Remember that this is no longer than most other withdrawal methods and that you are also saving on fees in the process.
We have included the important stages for withdrawing your money from an IMPS-friendly casino below. This process is slightly easier than depositing, and it can take just a few moments if you have the right details in front of you. Here is our step-by-step guide for IMPS withdrawals:
Head to the banking page and choose the withdrawal option.
Select either IMPS or "Net Banking" – both provide the same service.
Fill in your bank details, including your IFSC code or MMID number.
Enter the amount that you want to withdraw and click the confirm/withdraw button.
Lastly, use your mPIN or the OTP (one-time password) to verify the transaction.
Your money will be processed and sent to your bank account within 24-72 hours
Top Games to Play at IMPS Casinos
IMPS Casinos are revolutionizing the gaming scene in India, leveraging the IMPS mode of payment. Offering a broad spectrum of games, this IMPS mode of payment ensures swift, secure, and smooth transactions, enhancing the gaming experience and making it a preferred choice for many Indian players.
Best IMPS Casinos in India
Best IMPS Casinos in India are redefining the gaming landscape, offering a seamless, secure, and rapid payment gateway. Catering to the Indian audience, these casinos provide a rich selection of games and the convenience of IMPS, enhancing accessibility and trust among players and promising an exciting gaming journey.
Rabona Casino
Rabona Casino is captivating Indian players by simplifying how to make IMPS payments. With many games and unique features, it explains how to make IMPS payments, allowing gamers a thrilling experience.
Swift Transactions: IMPS integration ensures immediate deposits and withdrawals.
Diverse Games: A vast selection of games to suit every taste.
Secure Platform: Advanced encryption techniques for secure gaming.
User-Friendly Interface: Easily navigate and learn how to make IMPS payments.
24/7 Support: Dedicated support team to assist with any queries, including how to make IMPS payments.
Bet365 Casino
Bet365 Casino is an exciting destination for Indian gaming enthusiasts, providing clear instructions on how to do IMPS payments.
It streamlines how to do IMPS payments with various features, making gaming seamless and accessible.
IMPS Payment Guide: Offers step-by-step instructions on how to do IMPS payment, tailored to Indian players seeking how to do IMPS payment.
Live Streaming Feature: Provides real-time streaming of sports and games, enhancing engagement.
Multilingual Support: Assistance in various languages, including help with how to do IMPS payments.
In-Play Betting: Offers dynamic betting options during live games, including an easy understanding of how to do IMPS payments.
Betting App Integration: Smooth betting experience on mobile, with support on how to do IMPS payment.
VideoSlots Casino
VideoSlots Casino is making waves among Indian players, offering an immersive gaming experience with innovative features catering to seasoned gamers and novices. 
Here are the five best attributes that set it apart:
Exclusive Game Modes: Offers unique and exclusive video slot variations, setting it apart from other platforms.
Customizable Interface: Allows players to personalize their gaming environment for enhanced comfort.
Frequent Promotions: Regular bonuses and promotions keep the gaming experience fresh and rewarding.
Mobile Compatibility: Smooth play on mobile devices ensures gaming on the go.
Advanced Search Filters: Easy-to-use filters to quickly find favourite games among the extensive collection, enhancing user experience.
Our Favourite IMPS Casino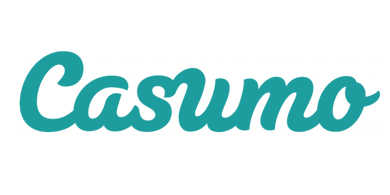 Deposit ₹1,000 to get ₹2,000 in Bonus!
Award winner "Best Online Operator" in 2020
Supports INR Payments
Unique Reward Progression System