Best Indian Poker Sites – Online Guide
Poker is probably the most famous card game in history. There are many reasons why the game has become so popular among players across the globe, not least the fact that strategies and skills can increase your chances of winning.
Below, we will take a closer look at how to play poker online and list down the rules of the game. We will also share some useful poker tips and list the best Indian poker sites at the moment.
Best poker sites in India
Casino
Pros
Bonus
Site

1.

10CRIC

Only available for indian players
Focused on the mobile experience
Lots of different game options to choose from

3 massive bonuses of up to ₹70,000 in total!

Play Now

Read Review

Accept Rupees

2.

Betway

Accepts INR Payments
Ongoing promotions
Best Option for Sports Betting

100% match up to ₹2,500

Play Now

Read Review

Accept Rupees

3.

Casumo

Award winner "Best Online Operator" in 2020
Supports INR Payments
Unique Reward Progression System

Deposit ₹1,000 to get ₹2,000 in Bonus!

Play Now

Read Review

Accept Rupees
All Casino Sites
How do you play poker?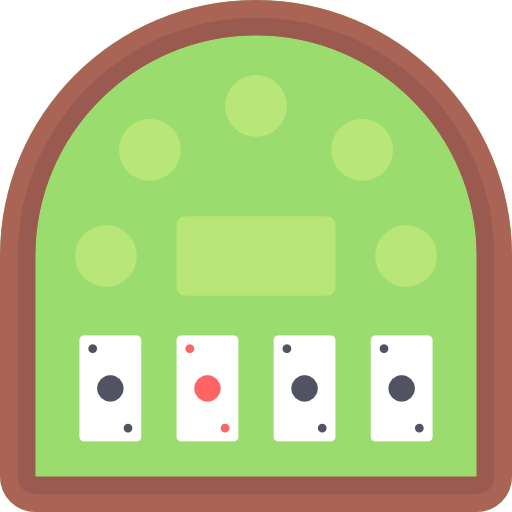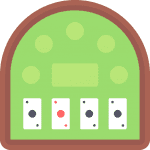 Even though there are several different versions of poker – such as Texas Hold'em and Three Card Poker – the main goal of the game is to bet on who gets the best combination of cards. The value of a certain combination as well as the betting rules might vary depending on which kind of poker you are playing.
As a beginner, it can be quite difficult to understand the rules of the game. Below, we will provide you with all the information you need to get started.
Phrases you need to know before we start
Let's start off by explaining some of the most common phrases used in Texas Hold'em, which is one of the most popular poker versions today. 
Dealer: In online Texas Hold'em, the dealer is symbolized by a dealer button. After the first round, the player sitting with the dealer button is the last one to act in the game round. Therefore, it's the most advantageous place in the game.
Bet: When chips are placed in the pot. The smallest bet is always the value of the big blind or, if the money runs out, all in.
Raise: A raise is an increase of the bet. The bet must be at least double the previous bet, double the big blind or again: all in if chips are missing.
Fold: When you fold, you throw away your cards and end your participation in the game round.
Blind: The blind is a mandatory part of a game hand and comes in two forms: the big blind and the small blind. They always relate to each other as 2 to 1 in size as and fill the same function as ante. the financial incentive to play. Without blinds, all players would be sitting around waiting for good hands.
Hole card/pocket card: The first two cards you are handed in the beginning of the game. These are personal and can only be used to create the best five-card hand.
Pot: After each individual betting round, all bets are collected in the pot. The pot is what players want to win.
Flop: The first three community cards placed on the table. After they have been dealt, the other betting round starts.
River: The fifth and last card all participants share.
Check: When it's your turn, you can choose to check, that is, pass the turn on to the next player without placing a bet. However, you cannot check if the player before you placed a bet.
Hand playouts
Texas Hold'em is one of the easiest poker games to learn since it doesn't require any complicated betting strategies. You sit down, look at your cards, call if you have a mediocre hand, raise if you feel confident or go all-in if you lack chips.
The hand playouts in Texas Hold'em have some similarities to the traditional dice game Yahtzee, where you can form pairs, three of a kind, full house and straights. Sets are better than pairs and straights are better than sets.
Below, we will explain the basic hand playouts in Texas Hold'em, just to give you an idea of how the game works.
First hand
The player who's in turn after the big blind begins the round by either calling, folding or raising. The game order follows clockwise until all players have completed the same procedure.
Depending on the previous players' move, new alternatives may arise in the game round. For example, if the player before you called, you can join the hand by placing the amount for the big blind. However, if they are raised, you must bet the same amount to remain active in the game.
If all players fold, the player with the big blinds will automatically win the pot.
Second hand
On the second hand, three cards will be dealt with openly on the table. These cards are called the flop and makeup three of the five community cards that will end up on the table before the round is over.
In this round, the player who has placed the small blind starts unless he has folded. In that case, the player in turn will start. As before, the options in the second hand are to call, check, fold, bet and raise.
Third hand
A fourth card will be dealt openly, also called "turn". Now, there are four out of five cards on the table. The players who are still active in the hand now act according to the same conditions that applied during the third hand.
Forth hand
Card number five is dealt on the table and the procedure is exactly the same as during the previous two betting rounds. . The only difference is that all players need to show their cards after they have acted. In order to win, you have to have the strongest hand.
Card rankings
Even though the card rankings in Texas Hold'em are quite similar to Yahtzee, there are some important differences. Below, we will take a closer look at the card rankings and explain them further. 
Royal Flush: Five cards that have identical card symbols and are in the highest possible numerical order. Example: ♥A, ♥K, ♥D, ♥J, ♥10
Straight Flush: Five cards that have identical card symbols and are in numerical order. Example: ♠5, ♠6, ♠7, ♠8, ♠9.
Four of a Kind: Four cards in matching rank. Example: ♥7, ♠7, ♦7, ♣7, ♥9
Full House: Three cards in one matching rank and two in another rank. Example: ♦K, ♠K, ♥K, ♣8, ♦8
Flush: Five cards with identical card symbols. Example: ♥2, ♥5, ♥J, ♥K, ♥A
Straight: Five cards in numerical order. Example: ♦8, ♦9, ♣10, ♠J, ♦D
Three of a Kind: Three matching cards in one rank. Example: ♥D, ♣D, ♦D, ♣3, ♠7
Two Pair: Two cards in matching ranks and another two matching cards in another rank. Example: ♦7, ♣7, ♣D, ♦D, ♠K
One Pair: Two cards in one matching rank. Example: ♠10, ♦10, ♣2, ♥7, ♣J
High Card: If no player have any of the combinations above, the player with a card in the highest rank. Example: ♠K, ♦J, ♥7, ♣5, ♥3
If there are two players with the same hand, the player with the highest value wins.
Is Poker Legal in India?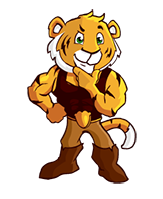 The ever-growing popularity of this casino card game means we often get asked, is poker legal in India? It's a very good question, too. After all, we want to keep on the right side of the law, but gambling laws in India are not always easy to understand.
The quick answer to the question is that poker is legal in some states and not in others.
In India, poker is based as a skill game across some states, and this gives it some freedom. It's also useful to know that most legal rulings apply to land-based poker games. Therefore, online poker games tend to operate more freely, but everything comes down to local laws at the end of the day.
So, the next time you ask yourself, is poker legal in India? Remember, check the local rules to be 100% certain.
Poker Tips
Before you start playing poker online, there are some things you need to be aware of, especially if you are a beginner.
Below, we will share some of our best tips on how to increase your chances of winning at the same time as you enjoy the game.
#1 Research and practise
Poker is a game of strategy that requires both psychological and mathematical skills. If you are a beginner, try out some different poker versions in free mode in order to find your favourite. After that, do some research to understand the rules and investigate if there are some strategies you can try out.
The key to becoming a great poker player is practise and experience. Before you start playing with real money, make sure you understand the rules of the game completely.
#2 Don't be curious
Being curious when playing poker is a bad trait since it will cost you money. When others bet, a curious player calls with a half goof hand calls. Players who receive bet but only clicks on "call" are easy to milk money from. Have the patience to wait for hands asked to be played.
#3 Make fast decisions
One thing that is common sense among poker players online is that you don't take more time than necessary when it's your turn. If you do, players might become inpatient and leave the table. Be effective, respect your opponents and play professional.
#4 Pot limit is expensive
Even though there is a pot limit, it's actually much more expensive to sit ad a Pot Limit Omaha table than at a No Limit Texas table. Don't think that you will get away cheaper because it is a limited table. On average, the bets per round are higher than for the No Limit tables.
It's easier to call a raised bet with a bad hand in PL than in NL, when you know that there is a limited amount you will spend – but there will also be more semi-bad bets that way.
What is a cash game?
A cash game is not a version of poker, but a specific game format. In cash games, you simply choose a table where a seat is available. Then you decide how much money you want to bring to the table.
The chips in a cash came to correspond to real money and you are free to leave the table whenever you want and take your chips with you unless you are involved in an ongoing round.
In cash games, you are not allowed to put some of your winnings aside and continue to play with other funds. The intention of this game format is to give players who have lost their money a chance to win it back, as long as the winning players remain at the table.
What is a poker network?
Today, most poker rooms belong to some kind of poker network. The network is operated by a company responsible for software and access and allows different poker rooms to work together without developing their own software.
Another benefit of poker networks is that more players are online at the same time and can play against each other. Also, the network allows poker rooms to organize special tournaments for their own players as well as custom software to increase the gaming experience.
An example of a poker network is Pokerstars, which is the largest network in the world shared by Pokerstars, Fulltilt and Betstarts. Pokerstars provides a generous range of poker versions, exciting tournaments and a huge amount of players.
How does online poker tournaments work?
Poker tournaments are played with chips instead of cash. You simply purchase the chips with money and the tournament is played until one player has all the chips. After that, the prize money is distributed.
As you might figure out, poker tournaments are limited to a certain amount of time. It's already predetermined when the competition starts and when it may end. How many chips the tournament requires depends on the tournament form and structure, which in turn is determined by either the individual operator or the poker network.
Poker for beginners
As a beginner, it might take some time to understand the rules and different strategies of poker online. Until then, we recommend you to find poker freerolls if you are into tournaments since this allows you to play around for free and learn the rhythm of the game.
One of the most common beginner mistakes in poker is to be fooled by "cheap" tables and believe that the money lasts longer than they actually do. Keep in mind that hands in online poker are much faster compared to playing poker at home with your friends.
Another thing that can be good to note is that game strategies changes depending on different levels of the game. The differences might not always be that significant, but enough that you need to customize your own game, whether you are playing poker online or live poker.
Poker is a game of skill, so be patient and practise. With experience comes valuable knowledge, not least when it comes to poker.
Online poker vs Live poker
One of the main differences between live poker and online poker is the lack of physical reads in the latter. While playing live poker, you have the opportunity to read the body language of your opponents, which can be a great asset for those paying attention.
Another significant difference between the two-game formats is the pace of the game. While live poker averages around 30 hands per hour, online poker averages 100 hands. Therefore, online poker is a much faster poker version.
Lastly, live poker does not offer poker bonuses like an online casino usually does. Poker bonuses can be a great asset, especially for beginners, since it prevents players from losing larger amounts of money.
Poker Faqs
What is a rake?
Rake is the scaled commission fee taken by the operator of the poker room. Generally, the fee is between 2,5 – 10% of the pot in each poker hand. 
What is meant by poker being a zero-sum game?
A zero-sum game is when a players gain in a game is equivalent to another players' loss. Therefore, the net change in wealth is zero.
Is poker online taxable in India?
Yes, winnings from online poker are taxable with 30% in India. 
Where can I play poker online in India?
If you are interested in playing poker online using Indian rupees, your alternatives will unfortunately be limited.
One of our main recommendations for Indian players is Bodog, even though there are other options to choose from internationally, such as Pokerstars. Take a look at our list of poker sites that focuses mainly on the Indian market to find your favourite.