10CRIC Launches Andar Bahar & Teen Patti
India's most popular live casino games are finally LIVE at 10CRIC Casino. We welcome Andar Bahar & Teen Patti from Super Spade Gaming. Both games come in 4 levels of betting limits – low, regular, high, and VIP. Whichever suits you, you can now claim your ₹1000 cash bonus and give these brand new live casino games a try today.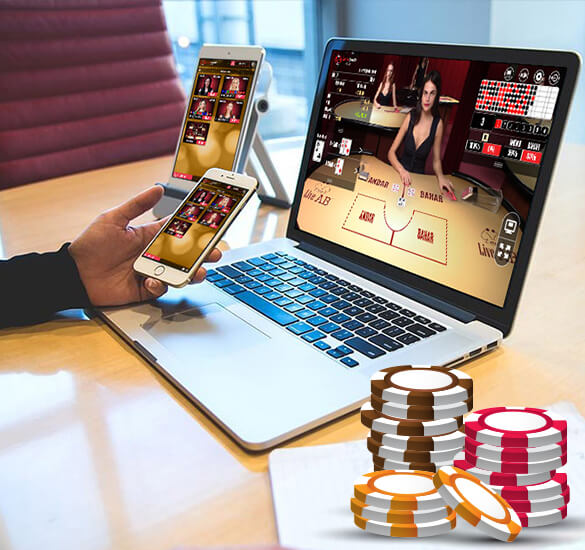 Rules of Andar Bahar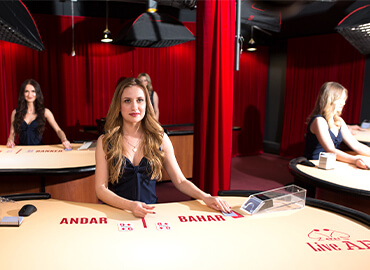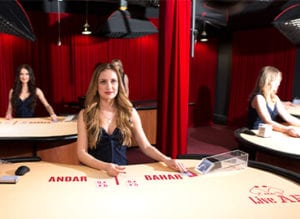 Andar Bahar is a traditional Indian 50:50 chance card game. The outcome of the game relies heavily on luck. On the live game table, you can find two sides – left (Andar) and right (Bahar). The aim of this Indian card game is to guess on which side the selected card will appear – left or right.
Once the player has chosen a betting spot, 13 cards are dealt on the table. From these cards, the player has to choose one card and correctly choose the spot where the selected card would appear.
The reason why Andar Bahar has become such a popular casino game in India is most probably the high speed. A game round barely last more than five minutes, including the time of placing the bets. Because of the simple rules, the game is easy to understand and learn. When playing Live Andar Bahar at 10CRIC Casino, you can expect a high level of entertainment and a lot of fun!
Rules of Teen Patti
Just like Andar Bahar, Teen Patti is an entertaining card game with roots in India. A Teen Patti round begins with the boot amount being decided and collected. The boot amount is the minimum stake which is put in the pot kept in the middle of the table. During the games progress, the pot will increase in value until it is won by the winner of the hand. The winner is the player who remains in the game until the completion of the hand and has the highest hand value.
Ranking of the cards from high to low is:
Trail or Set (three of same rank)
Pure sequence
Sequence (or run)
Color
Pair (two cards of same rank)
High Card
Each player is dealt three cards face down. The players then bet on who has the best three card hand. Each player can choose to look at their hand before betting (playing seen), or to leave their cards face down (playing blind). If a player choose to see their own cards, he has to bet at least twice the current stake.
Play Andar Bahar and Teen Patti For Free at 10cric Casino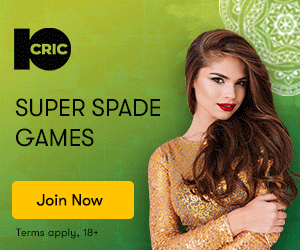 Both Andar Bahar and Teen Patti are Live Casino Games which are set to become massive hits at 10cric Casino. Now you can try both new games and win real cash – with an exclusive ₹1000 Cash Bonus! All you have to do to claim your bonus is:
Log in to your gaming account at 10CRIC Casino between 13th of November to 18th November.
Play 100 rounds (minimum bet amount ₹250) in total on any of the new live casino games by Super Spade Gaming.
Once your rounds are completed, you will get a ₹1000 Cash Bonus loaded to your account.
Keep in mind: The outcome of the rounds played does not matter. Regardless if you win or loose, you can expect a welcoming cash bonus on your account within seconds!