Summer Promotions at Royal Panda
Royal Panda will during the summer host 2 great promotions in which you can win up to ₹30,000 in bonus money. The rules are simple; the only thing you need to do in one of them is play one of the most popular live casino games, Dream Catcher. On top of this live casino promotion Royal Panda run their Summer of Games-promotion with daily challenges! These promotions are great way of celebrating summer. We will tell you everything you need to know below.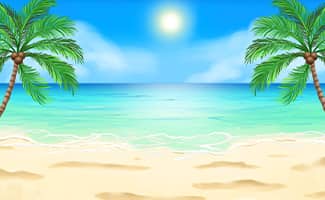 Live Dream Catcher promotion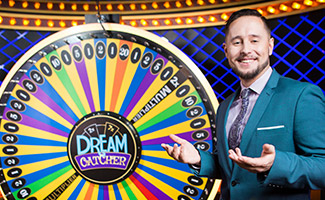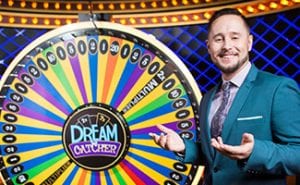 Have you played Dream Catcher yet? This is a revolutionary live casino game brought to you by Evolution Gaming. Every weekend during the summer when you play Dream Catcher at Royal Panda you can grab a ₹5000 casino bonus the following Monday. This means that you will be able to get a total ₹30,000 in casino bonuses this summer! So what do you need to get your bonus on Mondays? Bet the following amounts at during the weekend at Dream Catcher:

₹5000 – ₹9900 get ₹1000
₹10000 – ₹19900 get ₹2000
₹20000 – ₹29900 get ₹3000
₹30000 – ₹39900 get ₹4000
₹40000+ get ₹5000
Get a Reward everyday in the Summer Games
Until the 2 August you will every day get a daily challenge to complete. Every day when you login to your account you will have a new challenge to complete. When you complete a challenge you will get a reward. So what are the daily challenges? Some of the challenges are to deposit ₹2500, get a blackjack dealt or bet ₹1000 on one the thrilling casino games. The rewards will be different everyday as well, some of the rewards are 20 free spins on slot games, casino bonuses or even cash rewards.
The Bamboo Bonus
If you haven't heard of the Bamboo Bonus yet, it's a special bonus which you can cash in every Friday at Royal Panda casino. When you deposit ₹1000 or more you will get a 50% casino bonus, every Friday. The maximum bonus amount you can receive for this bonus is a whopping ₹15000. You will be able to use this bonus on any slot game you like. On top of this bamboo bonus you will be able to enjoy the summer promotions simultaneously. Exciting times ahead at Royal Panda casino!