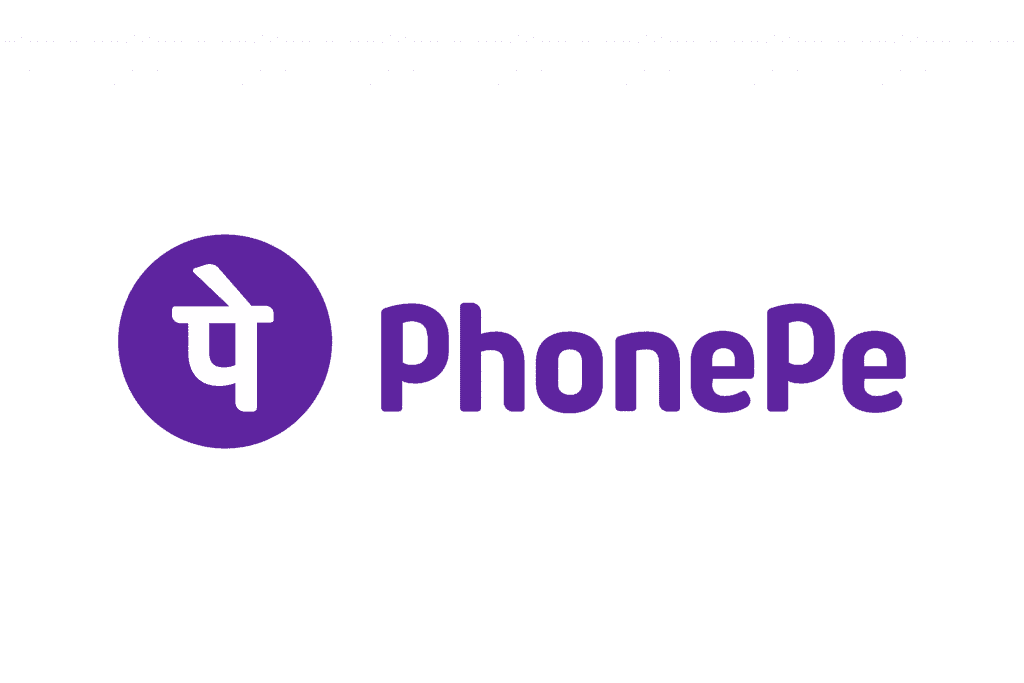 PhonePe
PhonePe has been a huge success story in India which has seen the brand rise up to become one of the biggest online payment companies in the country. You can use PhonePe across multiple online services but the simple payment process makes it especially convenient for casino players.
Our guide will show you how to use the payment service to deposit and withdraw money to and from your PhonePe casino account. We'll also pick out valuable details to help you understand the fees and how long each transaction takes. It's the small details like these that will help you determine if PhonePe is right for you. Let's begin the guide with our top picks of PhonePe casinos in India which you can find listed below.
Casinos with PhonePE
Casino
Pros
Bonus
Site

1.

Jeetplay

Lots of payment methods to choose
Many unique game providers
24/7 Live support

100% up to ₹70,000

Play Now

Read Review

Accept Rupees

2.

Casumo

Award winner "Best Online Operator" in 2020
Supports INR Payments
Unique Reward Progression System

Deposit ₹1,000 to get ₹2,000 in Bonus!

Play Now

Read Review

Accept Rupees

3.

Casino Z

Over 3,000 games available
24/7 live chat support
Supports INR & cryptocurrencies

Up to $1,500 + 150 free spins

Play Now

Read Review

Accept Rupees

4.

Casinoin

Offers 4,700+ games
Great selection of local payments
24/7 live chat support

Up to ₹200,000 + 60 free spins

Play Now

Read Review

Accept Rupees

5.

Bongo.gg

Great game selection
Live chat support 24/7
Supports INR & crypto

120% up to ₹20,000 + 80 free spins

Play Now

Read Review

Accept Rupees
How does PhonePe work?
PhonePe was introduced in 2016 and it sits in a respectable group of online payment brands alongside Paytm and Google Pay, to name just a few. It works just like a typical online wallet but also makes use of the UPI service as well as bank cards and gift cards. We will be focusing on the UPI service for now because this is the safest and most convenient way for players to fund their casino accounts.
See below for our quick step-by-step guide on how to install PhonePe onto your smartphone:
Locate the PhonePe app or click the "Get the App" link from their website.
Submit your mobile number that is connected to your bank account's UPI service.
Receive and enter the one-time-password sent to your mobile number.
Link your bank account and follow the simple instructions to confirm.
Your PhonePe wallet is now ready to use!
The deposit and withdrawal processes are just as simple and we will talk you through each one later in our guide. For now, we want to clarify the convenience factor of using PhonePe across multiple services.
You can shop across thousands of online stores, pay for your tram journeys via contactless payment, and you can use it to pay for your utility bills as well. The wide range of options makes it a top choice for those casino players who also pay for other online services and everyday items. Plus, if you already have the app downloaded then it makes complete sense to start using it to deposit funds into your casino as well.
Why use PhonePe?
PhonePe found success through its everyday accessibility but there are also one or two additional features that make it even more useful for casino players. The ability to confirm the transactions through your mobile phone is a highlight, but it's the fact that you are banking with your local currency that is the real difference here.
Depositing and withdrawing your money in Rupees will save you lots of money in the long run, and so finding PhonePe casinos to play at will bring you these important money-saving benefits.
One strength that the PhonePe payment service has under its belt is that it is "A Payment App built for India, by Indians", which is the tagline on the official website. The fact that Indian entrepreneurs took the time to make this service for local people ensures that it has been designed with you in mind. Online payments are fast and secure and being able to use one service across your daily life has made the idea of banking a lot less stressful.
Let us now look at some of the main advantages and disadvantages of using PhonePe for your casino transactions.
Advantages
Mobile banking is convenient
Secure transactions that you can trust
Bank in INR which reduces costly fees
Available in multiple Indian languages
24/7 banking
Disadvantages
Not all casinos currently accept PhonePe or UPI payments
Transactions can take longer than expected on some occasions
Important to always keep your mobile phone safe
Fees
Most payment services such as PhonePe allow you to make deposits with all of your money ending up in your casino account ready to play with. If there is a fee then it will be added on by the casino, but this is rare and not something you need to worry about. A quick check on the casino's banking page should put any worries to rest or you can contact their customer support team if you want complete peace of mind.
So, your deposits are free of any extra charges, but what about your withdrawals? Again, there will be no additional fees being introduced by PhonePe and so you only need to check with your casino. All casinos create their own banking rules, for example, some allow a small number of free withdrawals a month and then charge a small fee after you go over that number.
Our only advice here would be to check on the fees being charged by your bank just so that you are fully aware of any small charges that might affect your overall winnings.
We have already mentioned the wide range of services that you can use with PhonePe and so withdrawing your money back to your bank account may not actually be your best option. For example, you could decide to use the winnings to pay for your bills or purchase tickets for entertainment events, all of which will save you money on potential bank charges.
Support
The official website of the PhonePe company supplies various contact support options for its users. You can use either the email, telephone, or postal address to get in touch with the team and it states that they intend to respond within 24 hours. A dedicated FAQ section is also available via the footer section of the website.
Topics such as "how to add a bank account" and "how to set/reset your UPI pin" are included, as well as clear step-by-step guides of "how to pay using PhonePe on various devices". The terms and conditions page holds the rest of the minor details, but we suggest that you use the phone line for all of your technical questions. This is the best way for you to solve your banking questions quickly and efficiently.
PhonePe app
You can download the PhonePe app onto both iOS and Android devices and this will be the most efficient way of funding casino accounts for most players. The app itself has been well designed with user-friendly navigation and you can choose from multiple payment options such as BHIM UPI, e-wallet, and both credit and debit cards. The convenience of the PhonePe app is made clear within its Switch section. Here you can access your favorite brands with one-click links to airlines, food delivery services and various entertainment options. It's simple and effective, and this PhonePe banking app has not gone unnoticed by the award ceremonies, either.
It has won several awards already and was rated the number one finance app on both the Google Play and Apple App stores in the past, as well as collecting the highly valued "NPCI Award for Excellence" as a BHIM UPI service. It has also added the "Best Mobile Payment Product Service" at the IAMAI India Digital Awards, a top 10 ranking in the "Most Trusted Digital Brands in India" by Brand Equity, and the Best Digital Wallet Initiative from the 2019 IReC Awards. You can clearly see the success of PhonePe and the trust that it has gained from the millions of customers who use it every day.
How does PhonePe work with online casinos?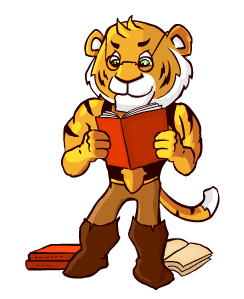 The PhonePe payment service works in a variety of ways but the UPI service is by far the most convenient for casino players. Once you have followed the steps to install the app on your phone, which we have listed above, you will then be ready to start moving your playing funds to your casino account.
You can forget about the worry of currency conversion fees because PhonePe has been built to process Indian Rupees. This gives you more money to play with as well as that all-important trust factor that your money is always safe and secure.
The use of UPI payments gives you more chance of finding PhonePe casinos and even though the e-wallet option is not widely available at the moment, this should not be an issue for casino players. The UPI process has become a huge success over recent years and being able to use it at online casinos makes the likes of PhonePe a trustworthy and cost-effective option.
How to deposit with PhonePe
Using PhonePe to deposit money into your casino account is a quick and efficient option, and this is especially so when you use the mobile app. Our step-by-step list below will show you how to get money into your casino account using the PhonePe app. So, make sure you have the app downloaded, your PhonePe account created, and your bank account connected before you begin.
Click through to the casino banking page and choose the deposit money option.
Select PhonePe (note: this may be displayed as Net Banking or UPI).
Type in the total deposit amount that you want to play with and click confirm/deposit.
Log in to your PhonePe account using your four-digit password.
You will find a request from the casino which you will need to confirm.
Type in your UPI ID or VPA to complete the deposit transaction.
You will now have money available in your casino account to play with.
How to make a withdrawal with PhonePe
The PhonePe UPI process means that you can easily withdraw your winnings wherever the UPI or Net Banking option is available. Only a small number of casinos currently accept the PhonePe e-wallet, so again the UPI transaction is going to be your best option. Generally, it will take anywhere from 24-48 hours to retrieve your money because most online casino withdrawals need to be approved and then processed by the payments team.
Your casino may also put in place a minimum withdrawal limit and this is often a reason why your withdrawal request may get declined. So, be sure to check the limits at your casino and find out what the minimum and maximum limits are per week and month. Once you are happy with the banking rules then you will be ready to make your withdrawal. Follow our simple list of steps below that will show you exactly how to retrieve your casino winnings:
Click through to your casino banking page and choose the withdrawal option.
Find the PhonePe option from the list of payment services – it may be labelled as UPI or Net Banking.
Enter your UPI ID or VPA when requested to do so.
Enter the withdrawal amount that you want to transfer out of your casino account.
Confirm the payment and wait for your money to arrive.
About PhonePe
PhonePe was created and set in motion in December 2015. Sameer Nigam is the man behind the company and Nigam currently serves as the Chief Executive Officer along with Rahul Chari, the Chief Technology Officer, and Burzin Engineer who is the Chief Reliability Officer. PhonePe has been guided to success by these three individuals along with a large workforce that has helped the payment service integrate into over 500 cities. Over 280 million registered users currently use PhonePe and it is accepted at over 17.5 million stores nationwide.
The numbers speak for themselves and it goes to show how successful this payment brand has become over a short time. More importantly, it is also clear that PhonePe is a service that has the trust of the Indian population. There are alternatives out there but PhonePe has managed to climb up to the top level of financial rankings in an increasingly competitive market. The founders continue to lead the way and this will help to keep the PhonePe philosophy of providing quick and simple online payments on track over the coming years.
Our Favourite PhonePe Casino
100% up to ₹70,000
Lots of payment methods to choose
Many unique game providers
24/7 Live support