Siru Mobile
Siru Mobile is a popular payment method among casino players. When using Siru mobile, your deposit will be drawn from your upcoming phone bill. Therefore, you don't need to enter sensitive banking information when using the method, and you also postpone the payment.
Below, we will take a closer look at Siru Mobile. We will, among other things, go through how this innovative payment method works and its advantages and disadvantages.
Casinos with Siru Mobile
Casino
Pros
Bonus
Site

1.

VideoSlots

4000+ Casino games to choose from
Unique exclusive game functions
Tons of payment options + 24/7 support

100% up to ₹20 000!

Play Now

Read Review

Accept Rupees

2.

Twin

Great experience in mobile
Many payment methods to choose from
24/7 support available

Up to ₹40 000 + 400 free spins

Play Now

Read Review

Accept Rupees

3.

MelBet

More than 55 Different Payment Methods
Works great in Mobile
Multi-Live Option

Place 2150 INR – get 2150 INR as a free bet!

Play Now

Read Review

Accept Rupees
How does Siru Mobile work?
Compared to traditional payment methods such as credit/debit cards, e-wallets and bank transfers, Siru Mobile is unique. Instead of making a direct payment from your personal account to your casino account, your next phone bill will add the amount you choose to deposit.
Since this is an invoice service, you can only make deposits using Siru Mobile, not withdrawals. There is also a limit to how big deposits you can make over a 30-day period. In the UK, the limit is 500 GBP and in Finland its 300 EUR. Make sure to check the limits before making a deposit.
There is no need to register an account, downloading an app or entering banking details to use the service. The only thing you need to do to use Siru Mobile is to choose it as your deposit method and call a phone number to verify your identity.
Why use Siru Mobile?
There are several benefits of playing at a Siru Mobile casino. First of all, there is no need to enter your personal banking information when using the service. This provides extra security for players who avoid giving out personal information online.
Another benefit of using Siru Mobile is that you don't need to pay immediately. Your deposit, as well as the fees connected to the service, will be added to your next phone bill which you will pay at the end of the month.
Lastly, Siru Mobile has a quite low deposit limit, making it harder for you to deposit more money than you actually can afford.
Advantages
Fast and easy to use
No need to enter banking information
Low deposit limit which promotes responsible gaming
Disadvantages
Many fees apply
Can create payment difficulties in the end of the month
Fees
One of the biggest downsides of using Siru Mobile is the fees. Every transaction amount has a set service fee, which sometimes can be up to 50% of the actual deposit. Therefore, Siru Mobile is a quite expensive payment method compared to other services.
Make sure to check the fees before using Siru Mobile and choose a cheaper option if possible.
Support
If you are experiencing difficulties or problems using Siru Mobile, you can visit Sirumobile.com to contact the support team. The only way to reach the support is by e-mail, but if you have general questions, you might find the answers you are looking for in the FAQ.
Siru Mobile app
Siru Mobile is a mobile service; however, it does not require an app. Instead, you call a phone number to verify your identity and complete the deposit. There is no need for registration or entering sensitive banking information.
How does Siru Mobile work with online casinos?
Many online gambling platforms – mainly in Europe – offers Siru Mobile as a payment method. One of the reasons for this is the comfort and security the service provides. For those who avoid entering personal information on websites, Siru Mobile could be a great alternative.
Besides offering fast and easy transactions directly from your phone, Siru Mobile also makes it possible for you to play now and pay later. However, this can also be a downside since the possibility to pay later might motivate players to deposit more than they actually can afford.
Usually, the casinos won't have any additional fees for players using Siru Mobile, but keep in mind that the service still is quite expensive.
How to make a deposit with Siru Mobile
To make a deposit with Siru Mobile, folow these simple steps:
Create an account at your favourite casino.
Choose Siru Mobile as your deposit method.
Enter how much you want to deposit.
Call the phone number listed to verify your identity.
All done! Your funds will be available immediately on your account.
When your next phone bill arrives, it will include the amount you chose to deposit as well as the additional fees.
How to make a withdrawal with Siru Mobile
Withdrawals aren't possible with Siru Mobile. After making a deposit at a Siru Mobile casino, you will get to choose another withdrawal method, such as online bank transfer.
About Siru Mobile
Siru Mobile was founded in 2011 in Finland with the vision to make mobile payments available for everyone. Today, the team consist of 15 skilled pioneers within mobile tech and the headquarters is situated in Helsinki.
Since the start of the company, more and more companies choose to integrate Siru Mobile as a payment method, especially online casinos. Some of the reasons are the fast and comfortable transactions as well as the high level of security for the user.
Our Favourite Siru Mobile Casino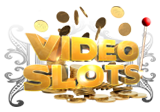 100% up to ₹20 000!
4000+ Casino games to choose from
Unique exclusive game functions
Tons of payment options + 24/7 support