A short introduction to Megaways
Megaways is a format invented by Big Time Gaming and first made its appearance with Dragon Born in 2015. With its highly dynamic setup, it makes for more engaging gameplay on all the slots. Despite this, it did take some time for it to win the heart of the players. It made its breakthrough with the slot Bonanza and became so popular that it kicked off a franchise.
But what made the concept so successful? With this, we will take a look at what makes Megaways so popular and how it works. From how the core mechanics works, to new releases and where you get the best Megaways casino experience.
Best Megaways slots casinos
Casino
Pros
Bonus
Site

1.

VideoSlots

4000+ Casino games to choose from
Unique exclusive game functions
Tons of payment options + 24/7 support

100% up to ₹20 000!

Play Now

Read Review

Accept Rupees

2.

LeoVegas

Easy Sign Up Process
Award-Winning Mobile Experience
Choice of welcome bonuses

Up to ₹80 000 in bonus!

Play Now

Read Review

Accept Rupees

3.

PariMatch

Latest casino for the Indian market
Huge bonus for new players
More than 1 000 000 active players already

150% up to ₹105000

Play Now

Read Review

Accept Rupees

4.

Betway

Accepts INR Payments
Ongoing promotions
Best Option for Sports Betting

100% match up to ₹2,500

Play Now

Read Review

Accept Rupees

5.

CampeonBet

Offers more than 5,000 Games
Mobile Casino
Mystery freespins box

140% up to 1 500€

Play Now

Read Review

Accept Rupees
The mechanics of Megaways
The core concept of Megaways is an algorithm that changes the number and sizes of the symbols of each reel for each spin. This means that in theory you can end up massive winning combinations, as the name implies.
Each spin generates a completely new setup for each reel with a new number of symbols, usually ranging from 2-8 per reel. This means that the outs to score a win can range up to numbers in the hundreds of thousands, literally changing the layout of the game for each click.
The difference is made very visible when comparing for an old game that has been released with a Megaways version like Piggy Riches.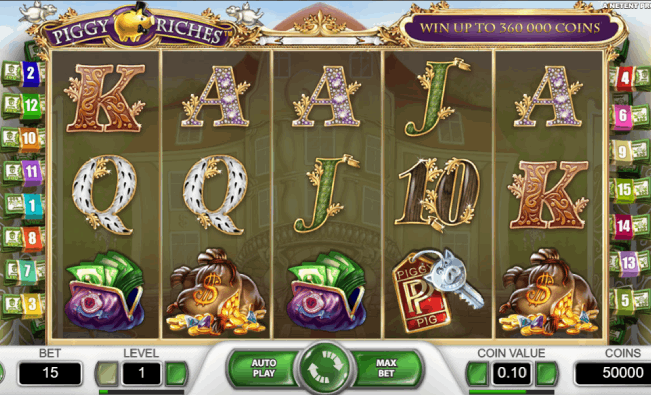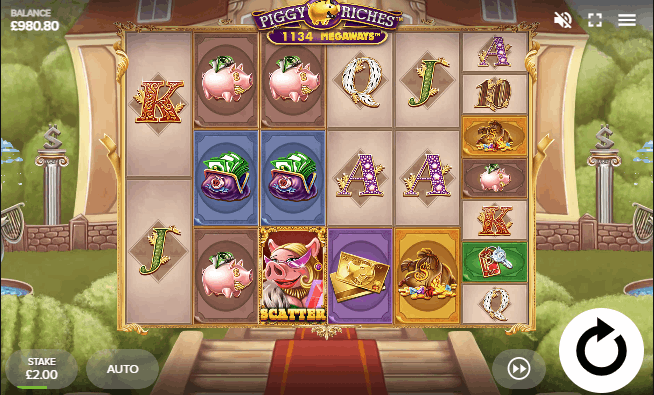 The big difference when comparing with a traditional slot is that Megaways has no fixed pay lines. The other one is that the sizes of the symbols shift in size from spin to spin – and thus making the pay-out vary a lot.
The other thing is the reels themselves. Usually, the number of symbols is fixed for each reel. Not for Megaways. Here the number of symbols is randomly assigned. This means that you can have five symbols available on a reel, while the next spin is seven. You still have to match symbols from left to right, but the similarities end there.
Popular Megaways Slots
Since the meteoric rise in popularity that started with Bonanza, there has been an influx of games with Megaways. Most of them have been from other gaming companies than Big Time Gaming, but all have been fairly popular. These are our favourite pick among the releases:
Big Time Gaming – A franchise of Megaways
The story behind the concept Megaways started already in 2011 but did not make it to the computer screens until 2015. Big Time Gaming brought out the new concept to change the player's perception.
Until quite recently most slots followed a standard template with pay lines and reels – not much new was put into the mix until you got to the bonus game. With Megaways and its random symbols and varying sizes all but made the bonus game redundant. Making a far greater gaming experience in the base game, lessening the feeling of sometimes boring transportation to the "main event" that was the bonus game.
The unique thing here is the licensing that made Megaways open to other – competing – game providers like NetEnt and Pragmatic Play. A gamble that turned out well in BTG's favour. This mostly visible as NetEnt chose to launch two of their bestsellers, Piggy Riches and Gonzos Quest in Megaways versions. Openly licensing a game is contrary to the practice of the gaming industry, where new inventions are quickly branded and trademarked – and kept for in-house use only. This seemingly against the grain approach has possibly set a new praxis for smaller game providers who might lack the marketing power to make full use of their innovative idea. Taken that the Megaways popularity has spread like a wildfire, we might see more of this open licensing in the future.
Game Providers with the best Megaways Games
As we mentioned, Megaways is now sort of a franchise for anyone willing to negotiate a license. Since the Megaways concept is indeed a popular one there are a lot of game providers tossing their hats in the ring and adding their own flavour in a myriad of new Megaways slots.
Red Tiger
Although NetEnt acquisition in late 2019, they still work semi-independently and kind of still march to the beat of their own drum. Their Golden Leprechaun and Mystery Reels are both successfully transformed into viable Megaways versions. Both games remained true to their original experience and just benefitted from the added zest of Megaways. Few truly new games are slotted into the Megaways concept, which is kind of sad but still very understandable from a business perspective.
NetEnt
As mentioned above, they are now under the same umbrella as Red Tiger albeit with a different pool of games. NetEnt also chose the strategy of coasting on the well-established games like Gonzos Quest and Piggy Riches in their Megaways endeavour, with varying success.
Pragmatic Play
By far the game provider with the most extensive in-house Megaways collection. With their 61 games, new and old – all available with and without Megaways. Not all are good, but if you are into the slot format then they do provide a ton of games to explore.
In depth about Pragmatic Play
FAQ
What is Megaways?
This is a concept of changing each reel's number and size of symbols for each spin. Usually, the number of symbols range from 2-8 on each reel creating a thousand of ways to align a winning pattern. Combined with bonus features in games, this makes for a high volatility game that has become ever increasingly popular with players.
You can read more about the mechanics in this section.
Which are the best Megaways
slots?
This is a game of preferences, so it is really up to the player. The concept lends itself best to drop down-games as it makes for a bigger impact with the changeable symbols. 
Our personal recommendations are Gonzos Quest Megaways, Piggy Riches Megaways and Divine Fortune Megaways.
Where can I play Megaways
slots for free?
We have added a free play feature for you to test out new games directly from our slot review. 
A demo version is also usually available from the casino page, find a casino that suits you from our review page