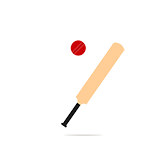 Cricket – Indian Guide
Cricket is a popular sport worldwide, especially in countries like England, South Africa, Bangladesh, and India, where it is more or less the country's national sport. Cricket has millions of fans and is also one of the oldest sports globally, with a history that goes back almost 500 years. Cricket betting sites are in fact very popular, not just in India, but worldwide.
On this page, we will take a closer look at how you bet on cricket online and provide you with some tips on doing that. Besides we will also give you our view on the best cricket betting sites. After that, we will go through the basics in cricket and look at the long and interesting cricket history. Finally, we will answer some common questions about cricket and betting.
Best Betting Sites for Cricket
Casino
Pros
Bonus
Site

1.

Betway

Accepts INR Payments
Ongoing promotions
Best Option for Sports Betting

100% match up to ₹2,500

Play Now

Read Review

Accept Rupees

2.

10CRIC

Only available for indian players
Focused on the mobile experience
Lots of different game options to choose from

3 massive bonuses of up to ₹70,000 in total!

Play Now

Read Review

Accept Rupees

3.

PariMatch

Latest casino for the Indian market
Huge bonus for new players
More than 1 000 000 active players already

150% up to ₹105000

Play Now

Read Review

Accept Rupees

4.

CampeonBet

Offers more than 5,000 Games
Mobile Casino
Mystery freespins box

140% up to 1 500€

Play Now

Read Review

Accept Rupees

5.

MelBet

More than 55 Different Payment Methods
Works great in Mobile
Multi-Live Option

Place 2150 INR – get 2150 INR as a free bet!

Play Now

Read Review

Accept Rupees

6.

LeoVegas

Easy Sign Up Process
Award-Winning Mobile Experience
Choice of welcome bonuses

Up to ₹80 000 in bonus!

Play Now

Read Review

Accept Rupees
How to bet on Cricket online
Betting on cricket online is quite easy actually since almost every major betting site offers odds on cricket. The largest selection of odds is normally found on the Indian Premier League. Still, you are also able to find odds for the Australian and the Pakistani cricket league. You can also find odds for various international tournaments such as the Cricket World Cup.
When you are betting on cricket there are a number of different formats you can choose from:
Fractional
Mostly used in the UK and Ireland and has just as the name says the form of a fraction, for example, 4/9 or 5/1. The fraction shows how much you win when your stake is not included.
Let's say that you are betting on India to win against Australia. Your stake is 100 Rupees, and the odds for India to win are 1/2, which means that if India wins you will win 1/2 of your stake, 50 Rupees, plus get your 100 Rupees in stake back. You will then have 150 Rupees.
Decimal
The most common format for odds and used in most of Europe, except for the UK and Ireland. It's on a decimal form such as 1.75 or 2.4. The difference from fractional odds is that your stake is included in the odds.
This means that if India's odds to win against Australia is 2.1 and you bet 100 Rupees, you will get 210 Rupees back if India wins.
American
Mostly used in the US and is a little more tricky then fractional and decimal odds since it can be both positive and negative, such as +120 and -155. If the odds are positive, it shows how much you win if you bet 100 Rupees or any other currency. If the odds are negative, it shows how much you need to bet to win 100 Rupees.
Let's say your betting on India to win against Australia, the odds are -120, and you bet 120 Rupees. If India wins, you will win 100 Rupees plus your stake for 120 Rupees, which means you will have 220 Rupees in total.
Hong Kong and Malaysian
Works pretty much the same way as decimal odds with the difference that your stake is not included, which means that the odds can be under 1. In that way, you can say it is like fractional odds but on the decimal form.
Indonesian
Works the same way as American odds divided by 100, which means that the odds can be -1.55 or 2.00.
How to create an account
If you want to bet on cricket, you will need to choose from different cricket betting sites, which means you need to create an account for a sportsbook, which is quite easy enough. Let's say you have decided to register and open an account on 10Cric.
Go to 10cric.com and click on "Register" which you find in the upper right corner on the page.
Fill out your information name, age, address, username and password.
Choose your welcome bonus, which can be in the form of a 100% matching bonus up to 10 000 Rupees or a 1 000 Rupees free bet.
Your account is created, and you can start betting.
A good tip is to choose a betting site focused on the Indian market to get the best cricket coverage as possible and avoid payment issues. The cricket betting sites recommended on BestCasinoIndia are of course all tailored for the Indian player!
Tips for cricket betting
When it comes to betting on cricket, few things are good to consider before placing your bets.
First and foremost, it can be worth looking at different cricket betting sites before choosing which one to register and create an account on. In that way, you find the option that suits you best and the site with the best odds on cricket.
It can also be worth choosing a site with a good bonus, as that will give a little more to bet with.
Before you place your bet, it's a good idea to do some research on the teams. How have they performed in recent games? In what shape are key players? Are there any injuries?
Look at how the odds develop over time since they can suddenly change depending on different circumstances. The best cricket betting sites will always have very up to date odds.
What can you bet on when it comes to cricket?
Nowadays you can bet on so much more than just the winner of the game. Different cricket betting sites will offer different bets. You can bet on for example what the first wicket method will be if there will be a hundred score in the match, how high the highest individual score will be, which player will be the man of the match, and even which team will win the toss. It is up to you to choose the one out of the many cricket betting sites there are which offer exactly what you want.
Our top 3 Cricket Betting Sites
More and more betting sites are looking to the Indian market, and many of them are focusing on cricket. It's a good idea to choose cricket betting sites that focus on India, not just because they have better cricket coverage, but also because you can play with Indian Rupees and have better payment options.
Below you can see our top 3 betting sites when it comes to cricket.
10Cric
One of the best options for cricket betting. With over 20 different markets per game, you can bet on pretty much everything from the home team top bowler to which team will make the most run-outs. 10Cric also offers live betting, which means that you can place a bet on a game while it's underway.
10Cric offers odds on the Indian Premier League, Twenty20 Big Bash, and big international tournaments such as the Twenty20 World Cup and the World Cup 2023. Yes, you can already bet on which team will win the Cricket World Cup in 2023.
Betway
Another good one out of all the cricket betting sites is Betway, where you can bet on both Indian Premier League and the National T20 Cup in Pakistan. Of course, you can also bet on international events such as the Ashes, One Day Internationals and the World Cup 2023.
In addition to that Betway also offers live betting and "Cash Out" on many games. The "Cash Out"-function allows to the secure your winnings before full time. Usually, Betway offers a bit over 30 different markets per cricket game.
Melbet
Melbet is also a good option for betting on cricket. Here you find odds for both the Indian Premier League and the Pakistani Super League and the Australian Sheffield Shield and Women's Big Bash League.
Melbet also offers live betting on the Indian Premier League and has a good selection of odds for big international tournaments and games such as the World Cup, One Day Internationals and the Ashes series between England and Australia.
About cricket
Cricket is probably one of the oldest sports globally, dating back to the middle of the 16th century. Cricket is mostly played in the UK, Ireland and former British colonies such as India, Pakistan, Bangladesh, South Africa, Australia and the West Indies.
Cricket has a lot of common with baseball as the game's objective is to score more runs than the opposing team. Every team consists of eleven players, and the matches are played on an oval field with a diameter of 137-150 meters.
The period where one team is batting is called innings. A match is also divided into overs, where one over consists of six balls thrown by the bowler for the opposing teams' batter.
There are three different formats of cricket matches:
Test match: The traditional form of cricket where every team gets two innings. Test matches are often long and can be played over up to five days.
One Day Cricket: Just as the name says, these are played over one day, where the number of overs is limited to 50.
Twenty20: The newest form of cricket established in the early 2000s, where every team gets one innings each with a maximum of 20 overs.
The biggest cricket league globally is the Indian Premier League, which is played in the Twenty20 format. It is also one of the top 10 sports league in the world by average attendance, which doesn't surprise us at all considering the large amount of cricket betting sites.
There are also some big international events, such as the classic Ashes series, a series of matches between England and Australia that have been played since 1882. These are always covered on cricket betting sites, especially the ones we mention here.
The biggest international tournaments are the T20 World Cup, which takes place every two years, and the Cricket World Cup, which takes place every four years. Since cricket matches are long, a World Cup lasts over six weeks.
History
The exact origins of cricket are unknown, but the sport is believed to have been played in south-east England at least since the middle of the 1500s. The first definitive reference to the sport is from 1597, where the game of "creckett" is mentioned in a dispute between landowners.
In the following centuries, the sport spread around England and later in the British colonies in the Caribbean, India and Australia. In the second half of the 18th century, the first cricket clubs are formed, and in the mid-1800s the first international cricket matches take place. In 1890 the first County Championship in England was played, a league that still exists to this date.
The first Cricket World Cup took place in England and was won by West Indies in 1975 who beat Australia in the final by 17 runs. In 2019 England won their first World Cup after defeating New Zealand in the final. The match ended in a tie, but England won on boundary count.
Australia is the most successful team in the Cricket World Cup, five wins followed by the West Indies and India with two wins each. The first T20 World Cup took place in 2007 with India as the winner. Up til 2016 West Indies had won two T20 World Cups and India, Pakistan, England and Sri Lanka have gotten one each.
FAQ About Cricket
Which is the best sites out of all the cricket betting sites?
There are many good betting sites for cricket, but if you have to choose one, it's probably 10Cric, since they have one of the best selections of odds for cricket. Above in this article, we are listing the best betting sites for cricket.
How do I place a bet on cricket?
To place a bet on cricket, you first need to create an account on one of the many cricket betting sites. Then you find the cricket game or tournament you like to bet on and place your bet.
Is it legal to bet on cricket online in India?
It is not illegal to bet on cricket online in India, since it is not regulated in the law. But, the views on betting vary from state to state, so a good tip is to be aware of each state's conditions. Like Sikkim, some states have a very positive attitude towards betting and gambling and is pushing to legalize betting nationally.
How do I have to tax for my cricket winnings online?
Incomes from lotteries, horse racing or casinos are taxed with 30%. Same goes for winnings from online betting.