Learn to

P

lay Blackjack Online
Blackjack is a fascinating casino game which tests your decision-making skills. In online blackjack you play against a dealer, live streamed via your android or iOS device. With the dealer, you will compete to have the best hand. 21 is the hand value that you should aim for. However, if you exceed it you will bust and therefore lose the round.
Compared to other casino games online, you can increase your odds of winning, given that you make the correct decisions. In fact, if you follow a blackjack strategy, you will increase the RTP to 99%. This makes online blackjack the game with the smallest house edge. In our section below, our blackjack experts will tell you everything worth knowing for a grand experience!
What is Online Blackjack?
Online blackjack is played in a live studio where you interact with the live dealer from your desktop or mobile device. Unlike land based casinos, you don't need to commute to a land based casino to enjoy some blackjack action. As you probably know already, blackjack is played at an online casino where you sign-up and take a seat at the blackjack tables. The online blackjack tables will often be found under the Live Casino category.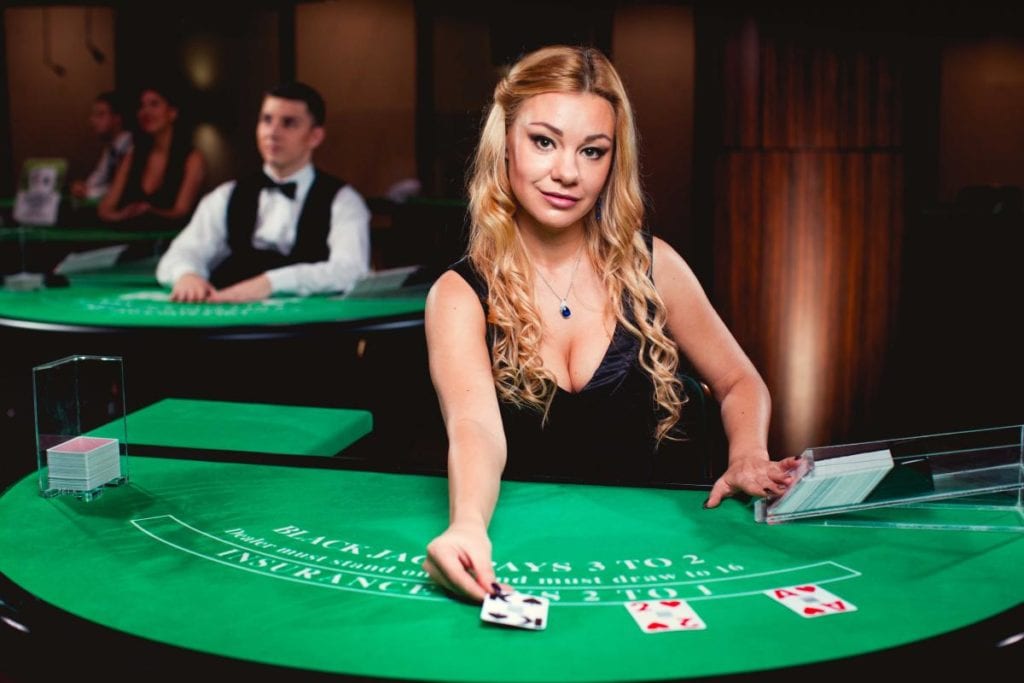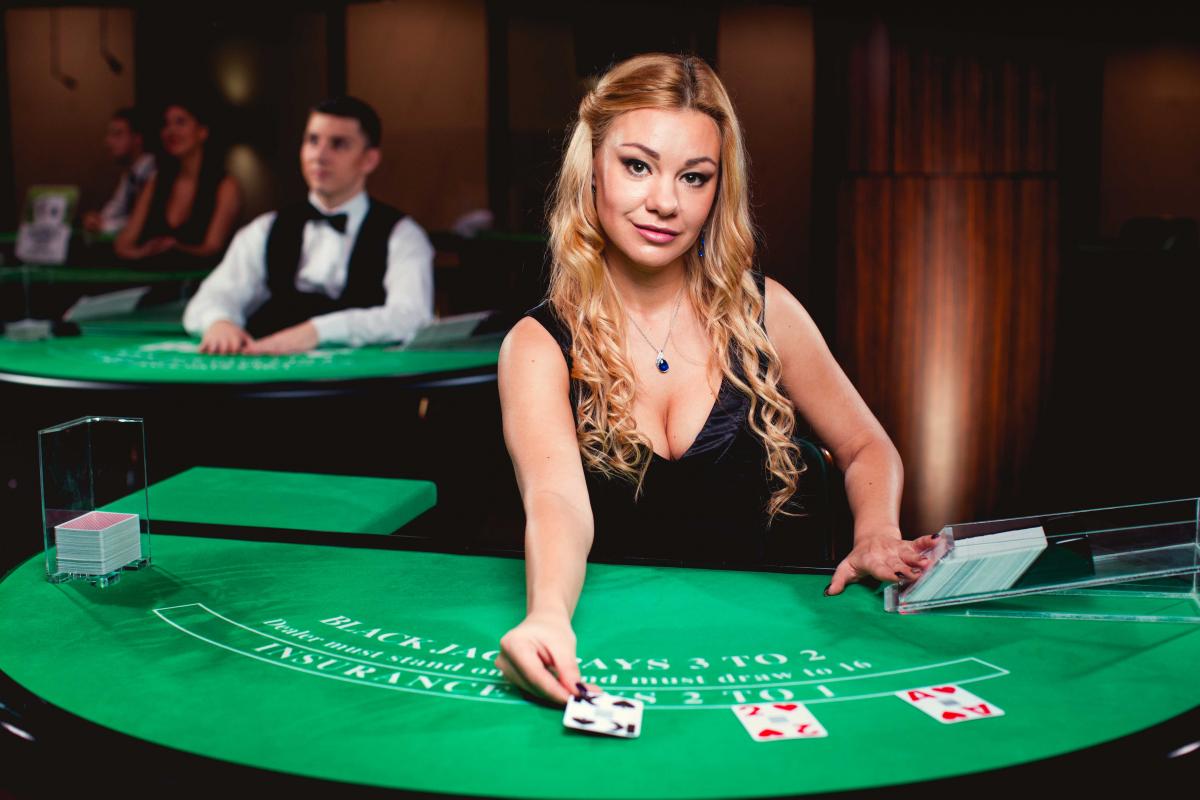 How to Play Blackjack Online
When entering an online blackjack table from the lobby interface you will first notice a classy setting with a slight background noise. Hopefully you will see a seat with a TAKE SEAT-sign. If this is your first time playing, you should beforehand be familiar with the rules of blackjack. If the round is ongoing, you will need to wait until the next round starts. When the new round starts you can place your chips next to your seat.
The live dealer will then deal you and the other players 2 cards each. The dealer deal himself 1 face up card and 1 face down card whilst the players will make their choices. When all players are done with their choices he will turn his face down card and if he has a hand value of 16 or under, he has to take an additional card. If he goes over 21, he busts. In the section below we will tell you all you need to know about hit, stand, split, double down and insurance bets.
Hit
The most important decisions in blackjack are Hit and Stand. Your choice should always be based on information from the current blackjack round. When playing blackjack online, choosing Hit means that you will ask for another card. You can ask for another card until you are ready to stand. If your hand exceed 21, you will bust and lose the round. There is one critical reason why you should hit in the game: to improve your hand value.
Stand
Stand is your decision if you no longer require additional cards. If you decide to stand, you won't receive any more cards and therefore have a complete hand. There are two general reasons why you will stand in online blackjack. One good rules in blackjack is to always stand when you have 17 or more. The other reason to always stand is if the dealer face up card is a 6 or below and your your hand is a total of or 13 more.
Split
Split decision in blackjack can be made when you have two cards of the same value. If you choose to split your cards, you will end up with two separate hands. Since two separate hands are made you will automatically double your bet. Now, there are different situations where you want to use the split option. Generally, you should split when you have double 8s or double aces.This is one of the decisions in blackjack, along with doubling down that really can minimize the house edge in blackjack online.
Double

D

own
The double down bet is along with the splitting decision the option that will double your initial bet. So why would you want to doubling your bet? The reason for doubling your bet should always be based on your hand and the live dealers hand. Generally, you should always use the double down bet when your hand is 10 or 11, but not to be used when the dealer has an ace as face up card.
Insurance
Insurance is one of the most common side bets in blackjack. You can choose the insurance bet side bet when the dealer gets an ace as face up card.  Depending on what the expected value of the face down card, you can take insurance. If the live dealer ends up having a ten or a picture card, the player will still end up winning even money if he loses. 
Quick Blackjack School
Always stand on 17
The best hand is called blackjack and is the cards valued 10 (10, jack, queen, king) and an ace. When getting a blackjack you win 2.5x your bet, compared to 2x when you win with a normal hand
Your goal is to get 21. You will always be dealt 2 cards, which values will be added. For example, if you get an 8 and 10 the value is 18. Ace is worth 1 or 11
If you have a 9 and an ace the value is either 10 or 20. In this case you should stand as you are very close to 20 and are most likely to win