Learn

H

ow to

P

lay Blackjack
Blackjack is a fascinating casino game which tests your decision-making skills. As mentioned, in online blackjack you play against the dealer in the battle to have a better hand. The magic number here is '21' which you should get close to as possible but never exceed. Compared to other casino games, this card game will give you the chance to increase your odds provided that you make the correct decisions, and smart tactics in between. We can help you increase your odds in this game and enjoy gambling along the way. In this tutorial about the game, we  give you a complete guide on the different decisions that you can make when playing online blackjack.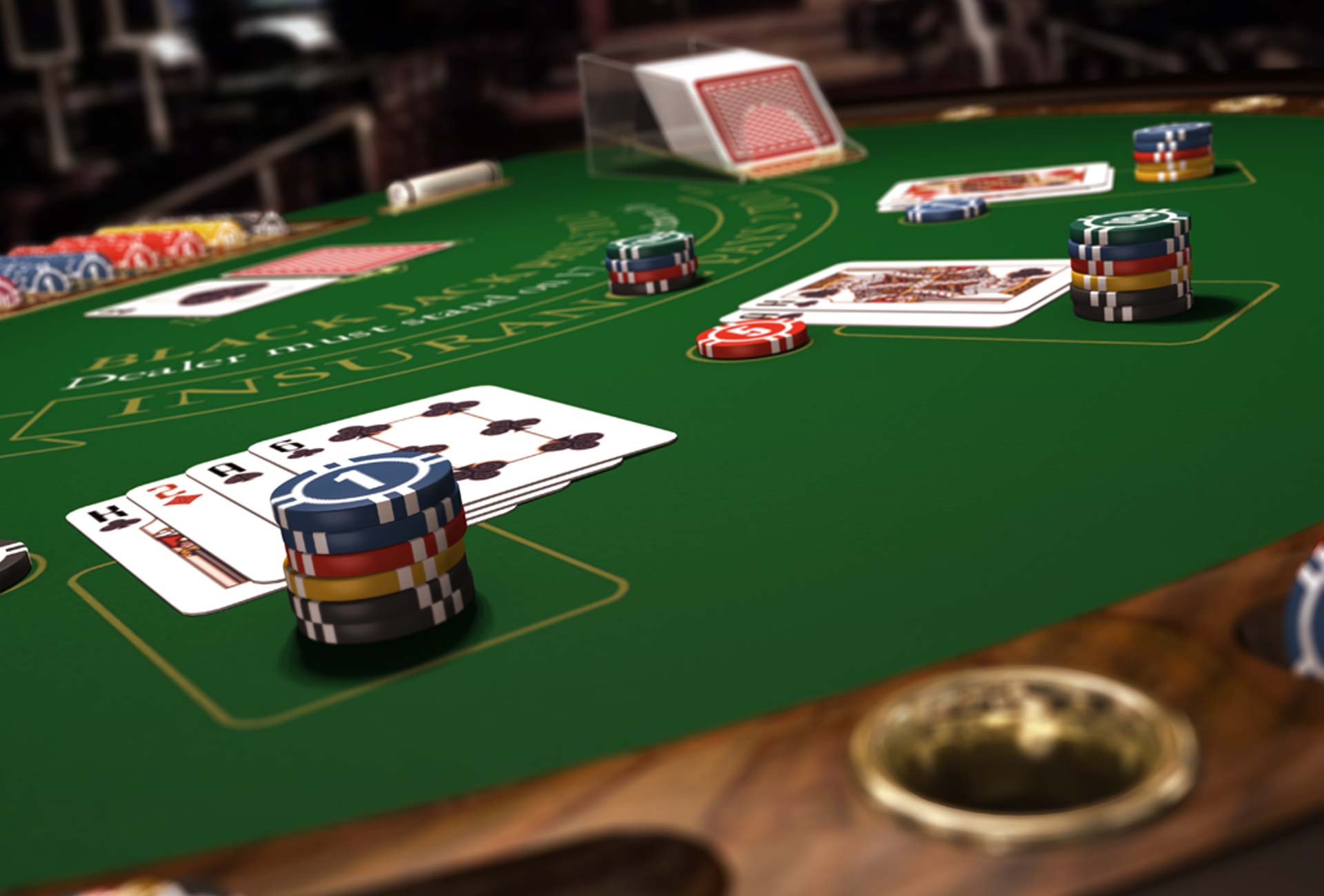 The different options in Blackjack
To play this game, you must make first your bet. Once the bet has been cleared, then that's the time that you will get two cards displayed face up. The casino dealer will also get his two cards with one card face up. If the two cards that you have received amount to '21', then you get a 'blackjack' and you automatically win the game. Now, if the dealer also gets the same number, it will result in a tie or 'push'. Of course, the success of the game is dependent on your knowledge of the card values. When playing blackjack, keep in mind that cards bearing the numbers '0' to '9' will retain their face values. Your '10' or 'Kings' will assume a value of 10. And 'Aces' on the other hand will assume a value of 1 or 11.
Once you have collected your cards, you will be presented with a number of options. You can either 'hit', 'stand', 'split' or 'double down' depending on the value of the cards or your current strategy in the game. Here's a quick look at the definitions of these different decisions.
Hit
There are two important decisions that you can make in the game. You can either 'hit' or 'stand' and your choice should always be based on the information that you have collected. When playing blackjack online, choosing a 'hit' means that you will ask for another card. You can ask for another 'hit' until such time that you are ready to stand or bust. There is one critical reason why you should hit in the game: to improve your hand value. Experienced players warn against hitting if you think that the hand value will exceed 21. The main idea with hitting is to come up with a hand value that's close to 21 without exceeding it.
Stand
This is the opposite of hitting in the game of blackjack. This is your decision in the game if you no longer require additional cards to grow your hand. If you decide to stand, then the casino dealer can now play his hand. There are two general reasons why you will stand in online blackjack. You stand because you are so sure that you will beat the dealer and you make this decision because you anticipate that the dealer will bust. If you will stand for other reasons, well you are destined to lose the round.
Split
A split is a unique decision in the game which is only allowed if you receive two cards of the same value. If you choose to split your cards, you will end up with two separate hands. The second hand created will also assume the original bet thus a split is like doubling your wager. Now, there are different situations that will define the use of this decision. For many experienced players, the only time that you should split every time you see it is when there are two '8s'. This pair will give you a '16' which is a poor starting hand in online blackjack.
Double

D

own
Double down is another important decision that every player will make when playing blackjack. In this decision, the player is given a chance to double his bet in exchange for standing after receiving one more card. If you choose to double down, the extra bet will be placed in a box next to the original bet. If you are playing in a traditional casino environment, you will need to put the extra chips beside the original bet outside the box and you will have to point using one finger.
Insurance
The insurance is another option available for the blackjack player. You can make insurance provided that the up card of the dealer is an ace just before he checks for the hole card. This is considered a side bet and treated as independent of the original wager made in the game. As a form of side bet, the insurance pays 2:1. This means that you can earn $2 for every $1 wagered. If you are willing to make this play, you must make half of your wager. Now, if the dealer shows a blackjack, then you win the bet and it will pay 2 to 1. But if the dealer does not show a blackjack, then this side bet is lost.
Quick Blackjack School
Always stand on 17
The best hand is called blackjack and is the cards valued 10 (10, jack, queen, king) and an ace. When getting a blackjack you win 2.5x your bet, compared to 2x when you win with a normal hand
Your goal is to get 21. You will always be dealt 2 cards, which values will be added. For example, if you get an 8 and 10 the value is 18. Ace is worth 1 or 11
If you have a 9 and an ace the value is either 10 or 20. In this case you should stand as you are very close to 20 and are most likely to win