History of Teen Patti
Teen Patti is one of the most famous card games in India and Hindi-speaking regions. Teen Patti or तीन पत्ती in Hindi translates to Three Cards and this is no coincidence, as it is a form of the British card game Three Card Brag. The game is also known as Flush and Flash in South Asia.
Casinos Where You Can Play Teen Patti
Casino
Pros
Bonus
Site

1.

10CRIC

Only available for indian players
Focused on the mobile experience
Lots of different game options to choose from

3 massive bonuses of up to ₹70,000 in total!

Play Now

Read Review

Accept Rupees

2.

Bongo.gg

Great game selection
Live chat support 24/7
Supports INR & crypto

120% up to ₹20,000 + 80 free spins

Play Now

Read Review

Accept Rupees

3.

Casino Days

Over 3,000 games
24/7 live chat
Supports INR payments and cryptocurrencies

100% match bonus of up to ₹100,000!

Play Now

Read Review

Accept Rupees

4.

Royal Panda

No Fees on Payments
Supports INR Payments
Vast Selection of Game Offerings

100% WELCOME OFFER UP TO ₹100,000!

Play Now

Read Review

Accept Rupees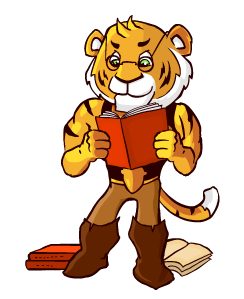 Although 10 to 12 players can play the game at the same table, the game is best suited for 4 to 7 players. Teen Patti is extremely popular in India because of its connection with Indian religious festivals, Diwali in particular.
During this Hindi celebration families and friends come together and card games like Teen Patti are being played. According to Hindi beliefs, Parvati, the Mother Goddess, played dice games with her husband Lord Shiva. Parvati ruled that whoever gambled during Diwali would prosper the upcoming year. For this reason, many Indian people gamble during Diwali, mostly playing Teen Patti.
Teen Patti isn't only played during Diwali, but also during another festival called Janmashtami. This holiday celebrates the birth of Krishna and is another moment for Indian families to get together and participate in gambling activities. Most Indian families play Teen Patti during this festival, although in the South some families prefer to play Rummy. Kids play along as well. These get-togethers are called Taash parties (Card parties in Urdu) and play an important role in social life.
Origins of Teen Patti
The roots of Teen Patti can probably be found in the colonial era. Shortly after European settlers set up camps in India, their habits started to influence the Indian people. For example, the British betted heavily on horse racing and introduced other forms of gambling. It is unknown when exactly Teen Patti got introduced, but it is most likely a replica of Three Card Brag. There are also other variations of Teen Patti, up to 35+, in fact!
Online Teen Patti
Nowadays people don't only play Teen Patti together during festivals but also in offshore casinos, a few land-based casinos, and online. Officially online gambling in India is only allowed at foreign-owned casinos that accept and payout Indian Rupees. Lucky Days Casino and Bet22 are two of the most popular online casinos that offer Teen Patti to Indian players.
Online Teen Patti with Live Dealer
One of the most exciting ways to play online Teen Patti is in so-called live casinos. Here you play online Teen Patti with a live dealer handing out the cards and presenting the game. Online casinos like Casino Gods have live dealer Teen Patti from Evolution Gaming which is presented by Hindi-speaking dealers. We will show you exactly how online Teen Patti is played.
Online Teen Patti Hand Values
Below you can see the Teen Patti hand rankings from highest hand to lowest hand value.
| | |
| --- | --- |
| Name of hand | Cards in Hand |
| Royal Flush | Ace, King, and Queen of the same suit |
| Straight Flush | Three sequenced cards of the same suit |
| Straight | Three cards in a sequence |
| Flush | Three cards of the same suit |
| Pair | Two cards of the same rank |
| High Card | Hand with no other combination |
You win Online Teen Patti if your hand beats the dealer's hand. In a case of a tie, nothing happens with your money. From the table below you can see the payouts in different live Teen Patti scenarios.
| | | |
| --- | --- | --- |
| Event | Payout | Result |
| Dealer does not have anything and you win | 1:1 | Push |
| Dealer has a hand but you have a higher hand | 1:1 | 1:1 |
| Dealer has a higher hand than you | Lose | Lose |
| Dealer has the same hand as you | Push | Push |
| You fold | Lose | Lose |
How Does Online Teen Patti Work?
You play online Teen Patti only versus the dealer and not against other players. To play the game, simply place your bet. The dealer will then deal out 3 face-up cards for you and 3 face-down cards for him or herself. After seeing your cards, you can choose to either Bet or Fold. If you fold you lose the game round and your bet. If you bet, you double your stake or ante. When you choose to bet the dealer will reveal his or her hand. Whoever has the better hand wins the game round.
Side Bets
Some casino websites that offer online Teen Patti like Lucky Days Casino offer you to make side bets. With these special bets, you bet on certain conditions and outcomes. If you are right with these predictions, you will get paid extra money. The most common Teen Patti side bet is the 3+3 bonus bet. With this bet, your goal is to create the best five-card poker hand with both your and the dealer's cards. You will only get paid out if you can form at least a Three of a Kind or better.
Where to Play Online Teen Patti?
If you want to play online Teen Patti it is important that you play with a licensed and thus legal online casino. The best licensed online Teen Patti websites for Indian players are 22Bet, Lucky Days Casino, and LeoVegas Casino. Lucky Bet Casino welcomes all new Indian Players with an attractive welcome bonus of 100% up to 1 Lakh! What's even better is that they offer instant payouts so you can cash out your Teen Patti winnings quickly. All games are played in Indian Rupees on Lucky Bet Casino and bonuses are given in Rupees as well.

In the case of any problem arising with your Lucky Days Casino account or whenever you have a question, you can contact the Lucky Days support staff 24/7 by either email or live chat. Their support staff speaks both English and Hindi and is helpful and professional.
Practice Teen Patti with a Demo Account
Both LeoVegas Casino and Casino Gods offer players a chance to play the game as a demo. In fact, many online casinos for Indian players will let you do this. With this type of account, you don't bet real money and you can use it to practice online Teen Patti strategies or just to have some fun. We recommend always playing with a demo account first before depositing real money.